Industrial Router GW-R4513 with Modem Functions
GW-R4513 is an industrial router with modem functions, which can provides users with an integration solution of industrial router and industrial modem.
Industrial router GW-R4513 adopts the high-performance embedded structure of the industry, and provides reliable data transmission network for the data transmission fields of smart home, smart grid, personal medical, industrial control and so on.
Support wired WAN ports, LAN ports, wireless WLAN network, 4G network interface, rich and diverse networking functions, easy for users to lay their own network.
1. Net Connection
Insert SIM card
Install WIFI antenna, M2M antenna
Connect PC to the LAN port of GW-R4513
Set PC to get dynamic IP
Power on GW-R4513
Wait for about a minute, and the 2/3G indicator lights up, indicating that the router's 4G network is successful and can be connected to the Internet.
2. Router Initial Value
Table - Router initial value
| | |
| --- | --- |
| Parameter | Initial value |
| Account | root |
| Password | root |
| IP address | 192.168.1.1 |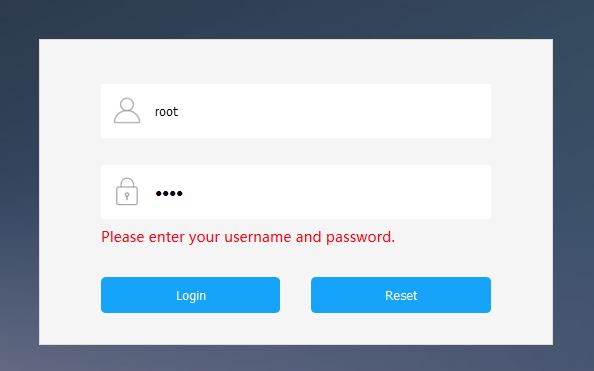 3.Basic function of industrial router GW-R4513
4G parameters

Standard

TD-LTE

GSM/GPRS/EDGE

Frequency band of GW-R4513-E

(European version)

Band 38/39/40/41

Band 1/3/5/7/8/20

Band 1/5/8

GSM/GPRS/EDGE

Band 3/8

Frequency band of GW-R4513-AU

(Australian version)

Band 40

Band 1/3/4/5/7/8/28

Band 1/2/5/8

GSM/GPRS/EDGE

Band 2/3/5/8

Transmit power

+23dBm(Power class 3)

+23dBm(Power class 3)

+24dBm(Power class 2)

GSM Band8

+33dBm(Power class 4)

GSM Band3

+30dBm(Power class 1)

TD-LTE

3GPP R9 CAT4 down 150 Mbp

up 50 Mbps

Technical specifications

3GPP R9 CAT4 down 150 Mbp

up 50 Mbps

HSPA+ down 21 Mbps

up 5.76 Mbps

3GPP R9 down 2.8 Mbps

up 2.2 Mbps

down 3.1 Mbps up 1.8 Mbps

GSM/EDGE

MAX: down 384 kbps up 128 kbps

Function

DDNS

Support

APN

Support

VPN

Support

Port mapping

Support

Firewall

Support

Intelligent backup

Support

RS485 to 4G Data transmission

Support

Net /WIFI

LAN Port

1

WAN Port

1

Ethernet port rate

10/100M

RS485

Support

Electromagnetic isolation protection

1.5KV

Automatic switching between crossover and direct connection

1

TBD

1

Power

VCC

9V-36V

Working current

Average 270mA/max 400mA/12V

Power interface

DC

Power protection

Anti reverse connection

Interface

Antenna

WIFI Antenna x 1, 4G antenna x 1

Status lamp

signal intensity/4G/WIFI/LAN/WAN/power

Software

V-COM

Windows 2000 (32 or 64 bit)

Setting method

Webpage, support SSH, telnet ,GW-R4513 setting software

Work environment

Work temperature

-20~75c

Storage temperature

-40C~125C

Storage humidity

1%~95%RH(non condensation)