USRIOT's industrial router USR-G806 supports WAN, LAN, WLAN and 4G interface. User can access to 3G/4G network by WLAN interface or Ethernet interface.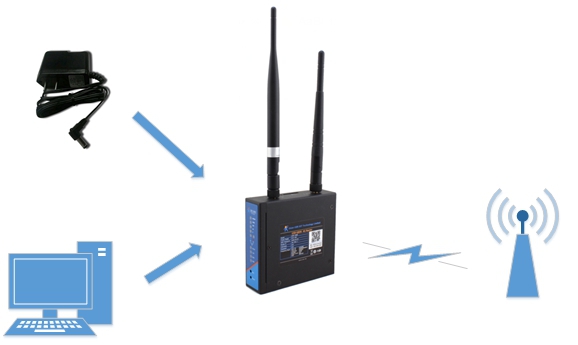 Net Connection of industrial router USR-G806
Insert SIM card
Install WIFI antenna, M2M antenna
Connect PC to the LAN port of G806
Set PC to get dynamic IP
Power on G806
Wait for about a minute, and the 2/3G indicator lights up, indicating that the router's 4G network is successful and can be connected to the Internet.