Net Transparent Transmission Mode of Cellular Modem USR-G786-E
USR-G786-E module has three working modes: network transmission mode, UDC mode and SMS transmission mode. Network transmission mode: the data is sent to the network server directly through the serial port of the module without any processing or modification.
Net transparent transmission mode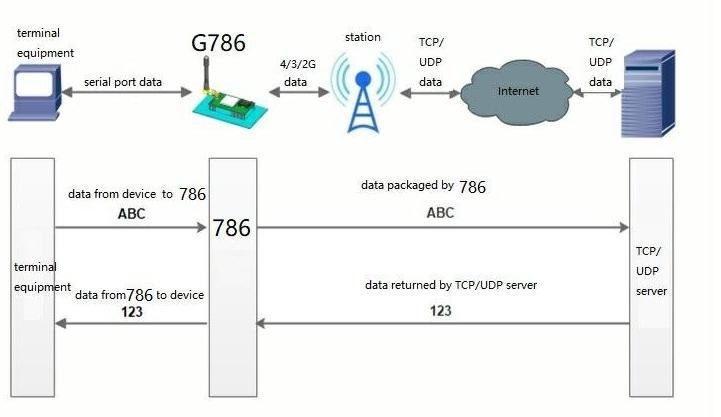 In this mode, the user's serial device can directly send data to the specified network server through the cellular modem USR-G786-E. The module can also receive data from the server and directly forward the received information to the serial port device.
In this mode, users do not need to pay attention to the data conversion process between serial port data and network data packets. They only need to set simple parameters to realize the transparent transmission of data between serial port devices and network servers.