1. Introduction of Modbus RTU to TCP
Under the function of Modbus RTU to TCP, the user's serial device can send data to the specified server on the
network through the c
ellular modem
USR-G781. The G781 can also accept data from the server and forward the information to the
serial device.
User does not need to pay attention to the data conversion process between the serial port data and the network
data packet, and the Modbus RTU<=>Modbus TCP communication between the serial port device and the network
server can be realized by simple parameter setting.
2.Configure it by web-page
Enter into the web-page of USR-G781, such as the following photo: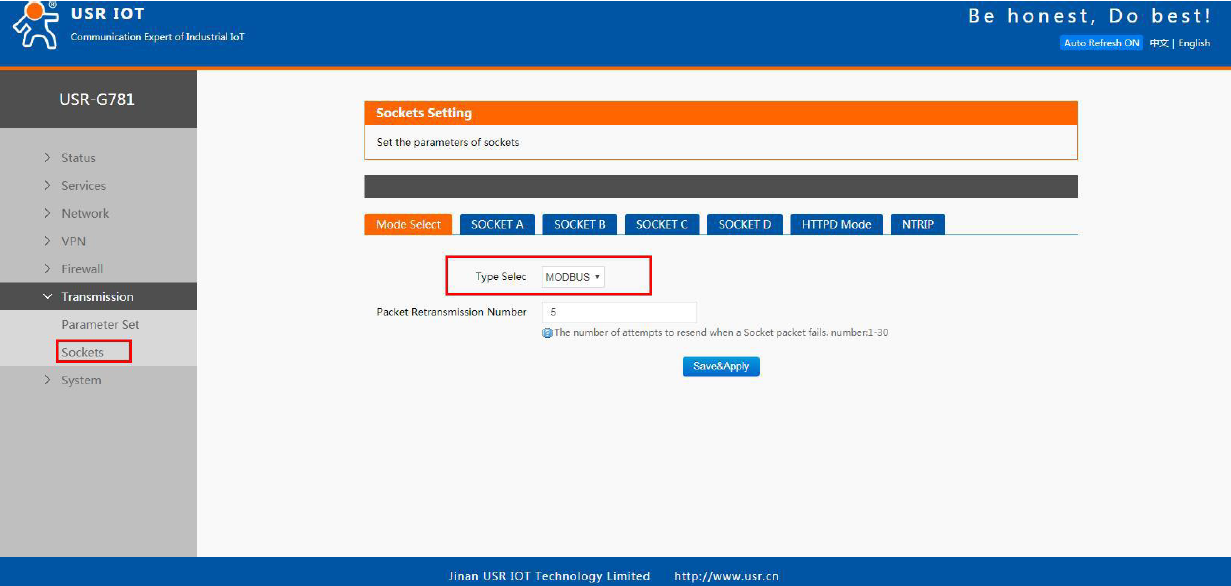 This device supports 4 SOCKET connections, namely SOCKET A, SOCKET B, SOCKET C and SOCKET D, which are
independent of each other. SOCKET A supports four modes: TCP Server, TCP Client, UDP Server, and UDP Client, but
SOCKET B, SOCKET C, and SOCKET D only support TCP Client, UDP Server, and UDP Client.
3. Configure it AT command
The relevant AT command are as follows:
1. Set the working mode to Modbus mode:
2. Set socket A to the enabled state:
3. Set socket A to TCP Client:
AT+SOCKA=TCPC, test.usr.cn, 2317
Please check the example: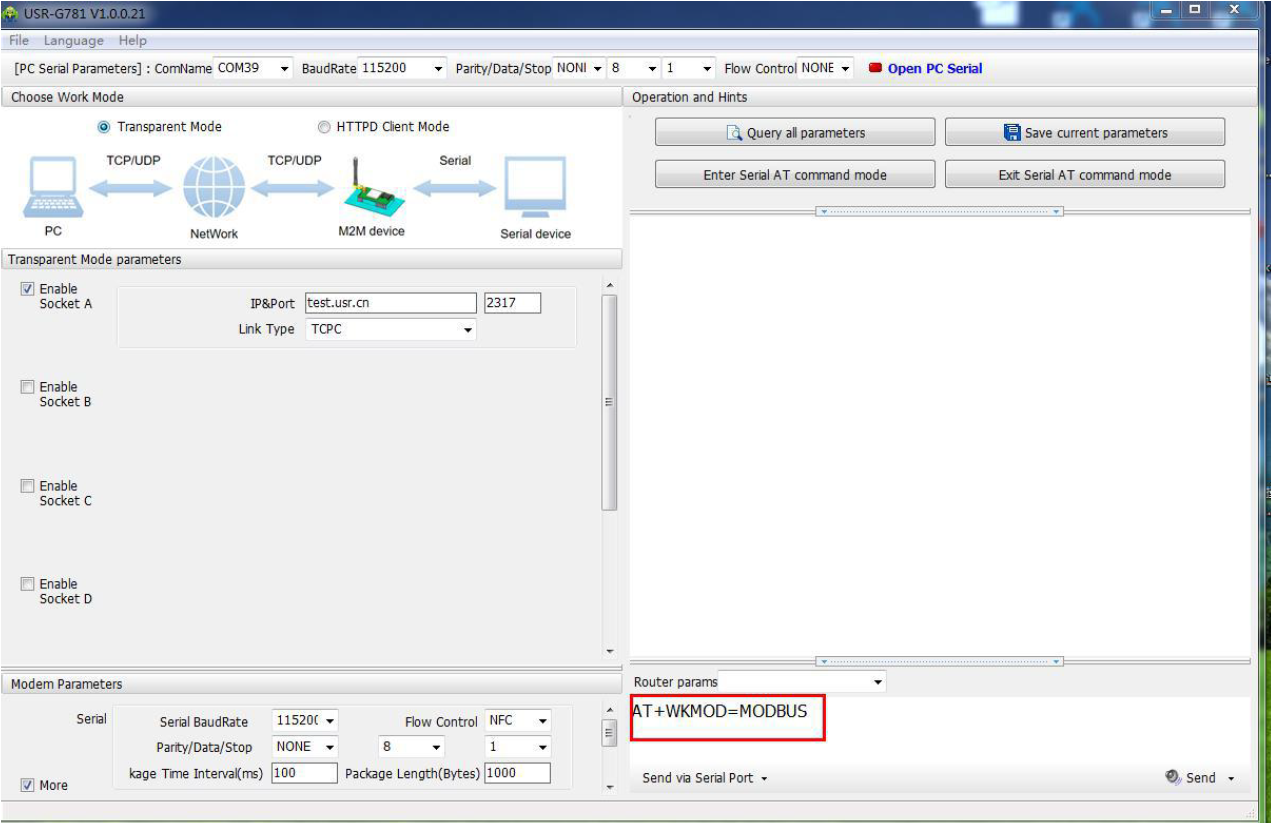 1. Open the setup software of USR-G781. Set the parameters of serial port according to the actual situation and
click "Open Serial Port".
2. Click "Enter Configuration Status" and wait for the device to enter the AT command configuration mode.
3. Click "Get Current Parameter" and wait for all current parameters to be completed.
4. Enter "AT+WKMOD=MODBUS" at the AT command to enter, send, and return "OK completed";
5. Set the Address and Port to test.usr.cn and 2317.
6. Click on "Set and save all parameters".
7. When the save is complete, click the "Software Restart" button