The Networking Mode of Cellular Router USR-G806: WAN+LAN+4G Networking
The Networking Mode of Cellular Router USR-G806: WAN+LAN+4G Networking
2020-04-29
The networking mode of cellular router USR-G806: here follows the WAN+LAN+4G networking diagram.
WAN+LAN+4G netwoking: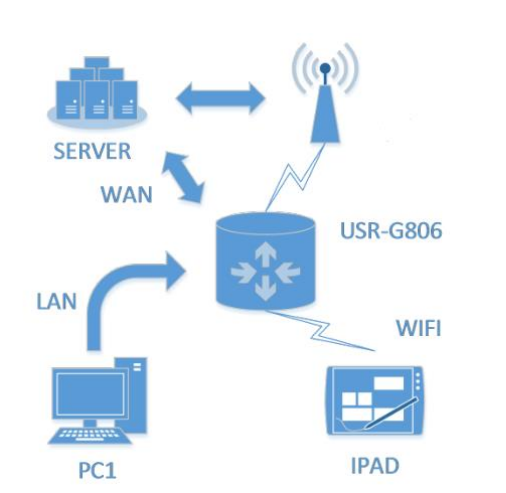 Such networking with two WAN ports(one is ethernet ports, another is M2M networking 4G ports), user can access internet through WAN interface and 4G interface. WAN interface has higher priority than 4G interface to ensure communication and save 4G flows. When WAN interface occurs problems, router can change to 4G interface to connect internet. In this mode, user can also connect to router through WIFI. To achieve this mode, user don't need to change the router's parameters. Just connect the cable to router and insert SIM card, then power the router.