What is Industrial Router?
Industrial router is an device that can provide wireless data transmission function through public wireless network. Industrial router is widely used in M2M industry of IOT chain, such as smart grid, smart transmission, smart home, financial IoT wireless communication routers, mobile POS terminals, supply chain automation, industrial automation, intelligent buildings, fire protection, public safety, environmental protection, meteorology, digital medical treatment, remote sensing surveys, agriculture, forestry, water affairs, coal mines, petrochemicals and other fields.
Features of Industrial Router
● Industrial LTE Router,Secure wireless routing for industrial remote access
● Providing reliable, seamless connectivity for M2M & IoT applications
● Supports PPTP L2TP IPSEC OPENVPN GRE
● Supports 2 10/100Base-T(X) self-adaptive Ethernet interface
● Hardware watchdog ,rugged metal casing and Din-Rail mounting
● Supports 802.11 b/g/n WLAN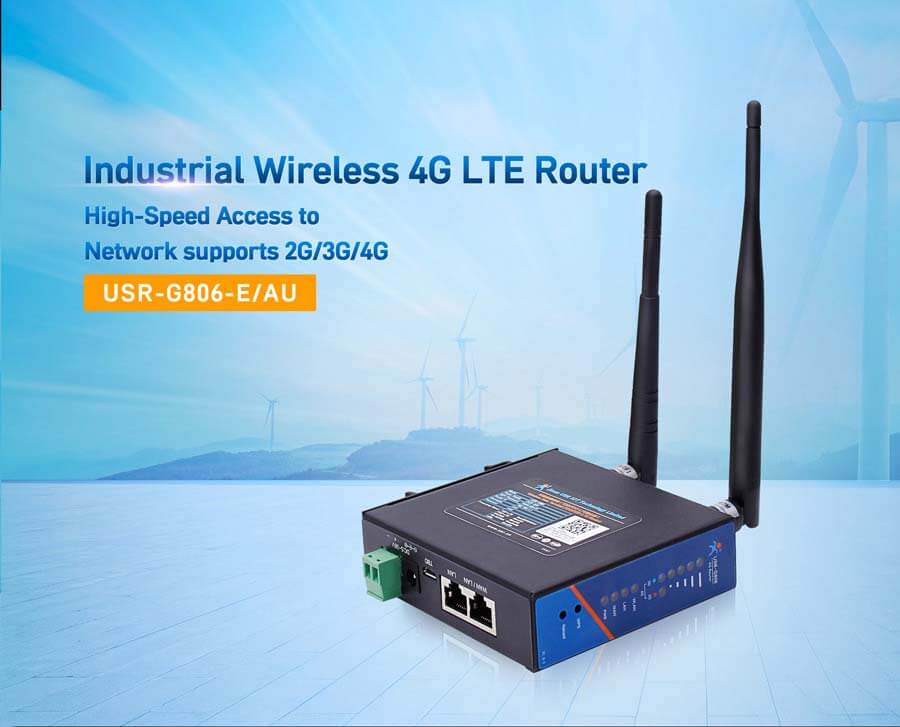 USR IOT offers industrial routers with high-performance to protect network security and provide secure remote access. USR IOT's industrial routers support secure VPN communications, static and dynamic IP routing, NAT, port forwarding, OpenVPN (SSL VPN), and a stateful packet inspection firewall.

USR IOT's industrial routers are designed for industrial networking solutions.
USR-G806 is a high-performance 4G industrial router, which can provides high-speed outdoor networking. Industrial router USR-G806 provides 10/100 MBPS rate 1 LAN port and 1 WAN port, also support several protocols such as PPTP, L2TP、IPSec、GRE、OPENVPN、SSTP.