Internet is necessary for our daily life, when we connect to the internet we usually use modem and router, but still, a lot of users do not know what is a modem and what is a router, let alone how to use the modem and how to use the router. This article is to introduce the difference between modem and router.
The usage and link location of modem and router is different, as shown below.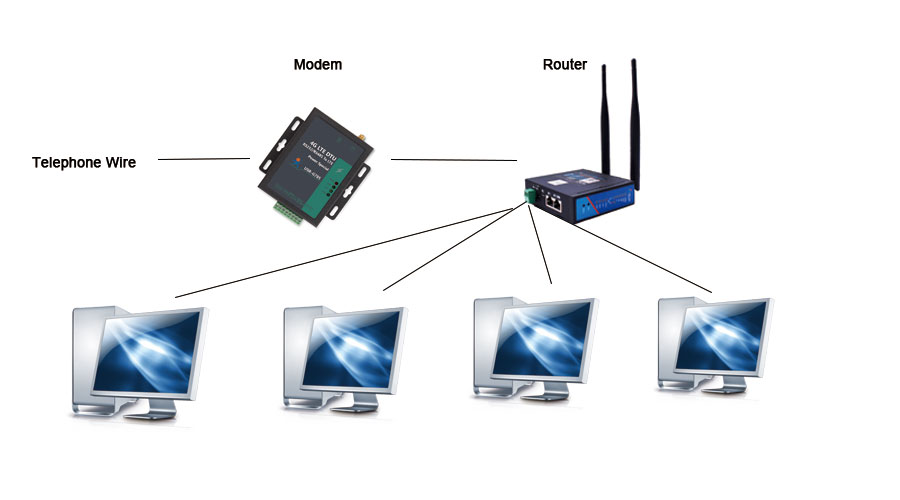 Router: Wireless routers allow multiple computers and other devices, such as smartphones and tablets, to join the same network. The router connects the modem and computer.
Modem: Modem is responsible for connecting to the Internet, the computer needs it to connect the internet. The modem connects the telephone wire and router. The ports and Shape of router and modem are different.
The shape and port of the industrial router USR-G806, as shown below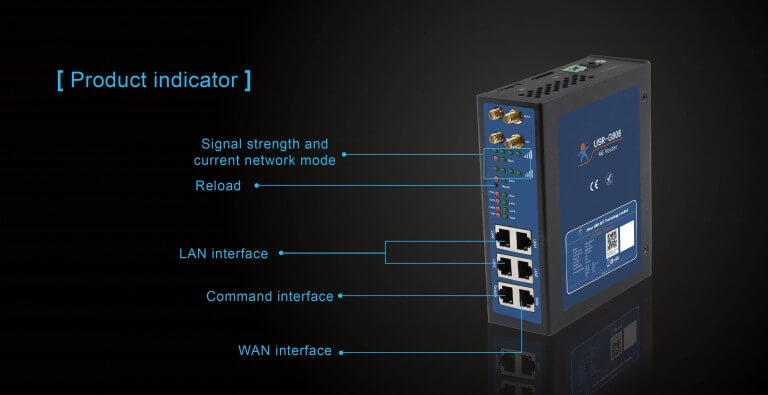 PS: Routers can be divided into wired routers and wireless routers, the most common wired router is 4 and 8 LAN ports router, while the common wireless router is 4 LAN ports, wireless routers have antennas, wired routers don't have antennas.
Modem has two common ports: one port for telephone wire and one port for RJ-45 port (network cable);
USRIOT' USR-G781 is a cellular modem with router function, USR-G781 is a 4G/3G Router and Serial Data Transmit Unit. USR-G781 provide a serial to cellular networking solution. Industrial Ethernet device or serial device can use G781 to access the internet database.