Why does the industrial router can not access to the internet?
Talking about reasons of the industrial router can not access the internet, we generally think about the following reasons, such as SIM card is not inserted in the socket or the wireless client function is not opened, etc. But under a success wired connection situation, what reasons can cause the industrial router can not access the internet?
Take industrial router USR-G806 as an example. The following are five conditions that can cause a failed connection.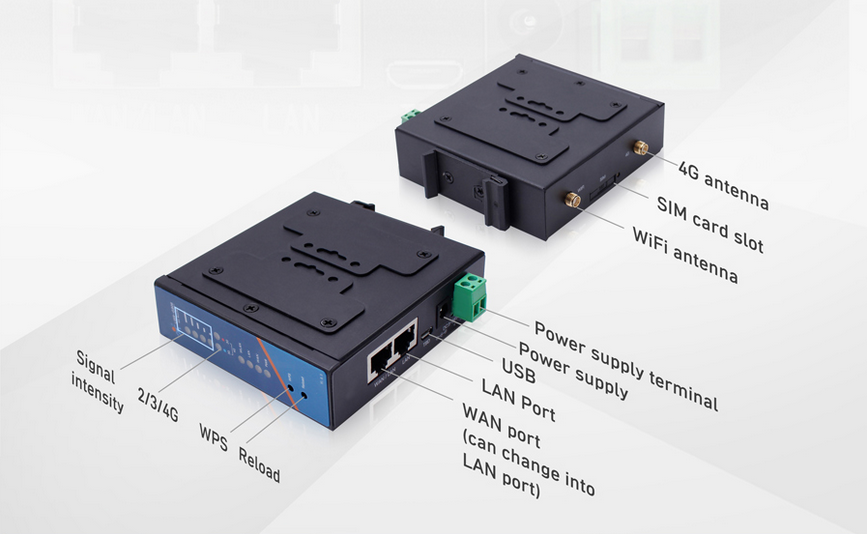 1. The network segment of LAN or WAN of the industrial router is conflicted. In this case, modify the right conflicted network segment can fix this problem.
2. Connect the upper router via WAN interface, not the LAN interface. Industrial router USR-G806 with one wired LAN ports and one wired WAN ports, WAN ports can be switched to LAN ports.
3. Only get the DHCP default range of distribution can industrial router access to the internet because of the upper router shut the function of DHCP distribution.
The DHCP default range of distribution is from 192.168.1.100 to 192.168.1.250, and default address lease time is 12 hours.
4. Firewall regulation can limit network access.
5. Check to make the sure the cable is available if not, change a new cable.
Warm tips: There are so many reasons for the industrial router not accessing to the Internet, the above reasons are the common reasons, you may have encountered one in the process of networking, please check one by one.
If the above reasons are excluded, you can submit your questions to https://h.usriot.com/ we will respond to you in 1 business day.