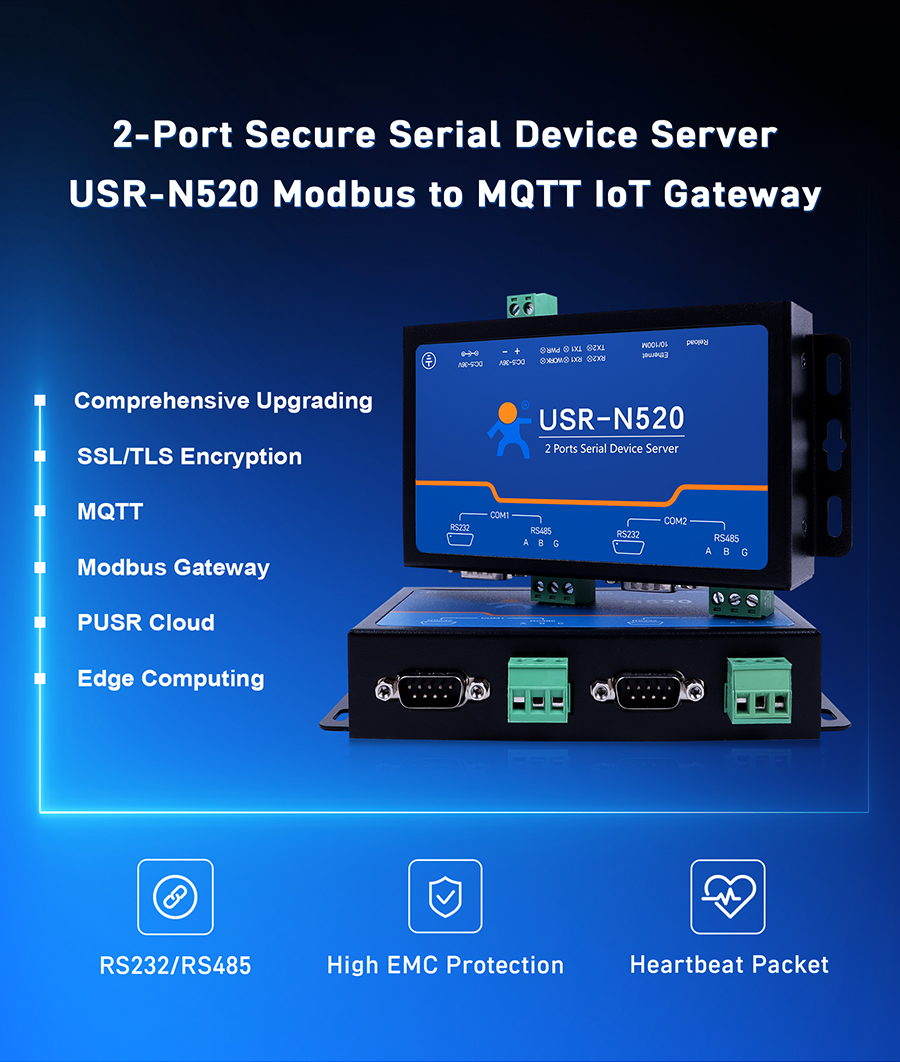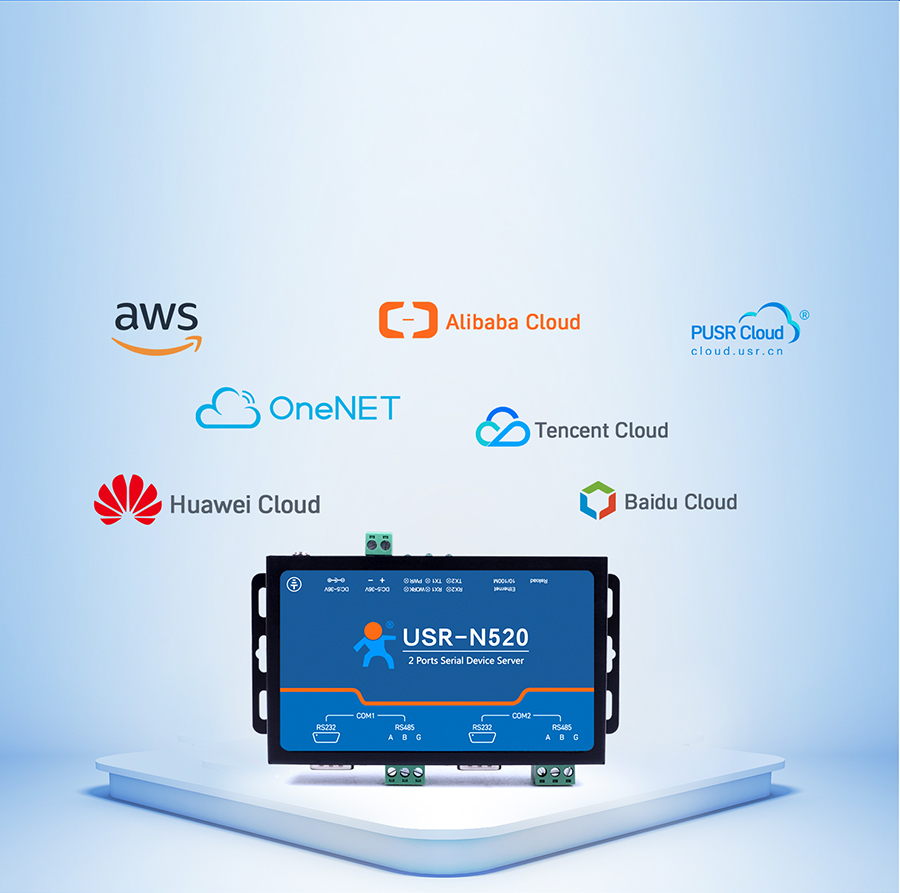 Enabling Edge-Device Connectivity in the IIoT Era
Widely supports connecting the IoT platform with
stardard MQTT protocol
| | |
| --- | --- |
| Model name | Description |
| | 1 RS232/485/422 to Ethernet device server |
| | 1 RS485 to Ethernet device server |
| | 2 RS232/485/422 to Ethernet device server |
| | 2 RS232/485 to Ethernet device server |
| | 4 RS232/485/422 to Ethernet device server |
| | 4 RS485 to Ethernet device server |
| | 8 RS485 to Ethernet device server |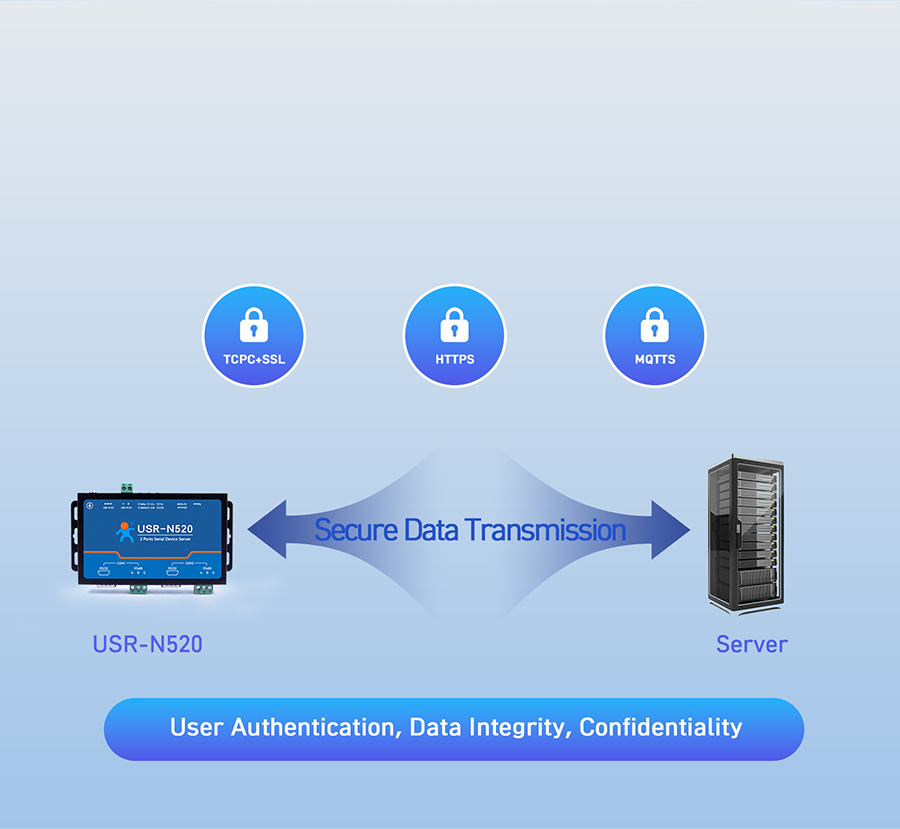 Data Transmission Encryption
Supports SSL/TLS encryption in TCP client,
HTTP client and MQTT operation modes,
supports two-way certificates authentication.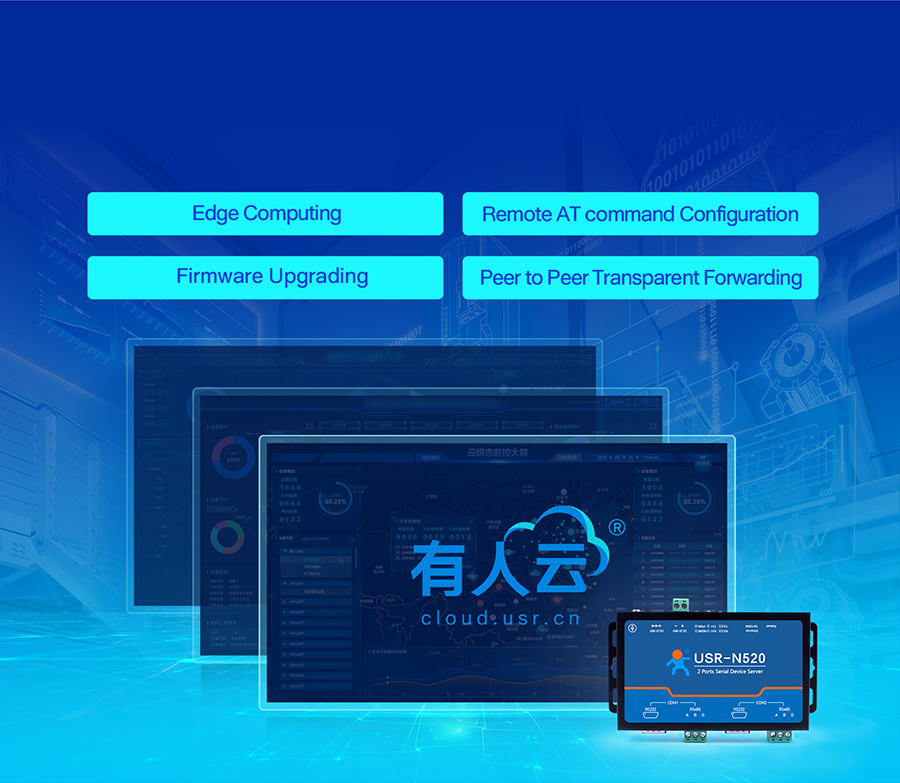 PUSR Cloud Management
Easy to achieve edge computing, pair connection, remote operation and maintenance.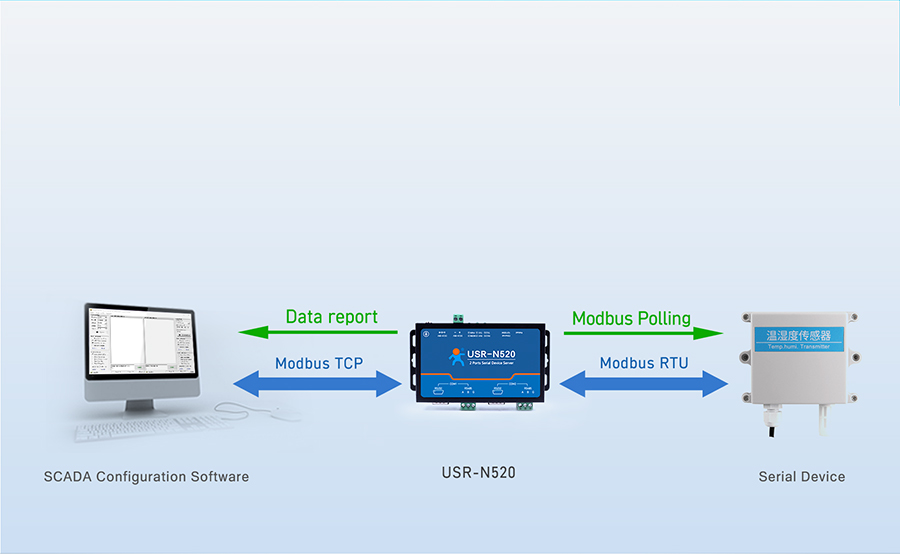 Modbus Gateway
ETransfer between Modbus RTU and Modbus TCP protocol,
support Modbus multi-host polling.
Support up to 128 data points for data collection and Modbus address mapping.
Scheme comparison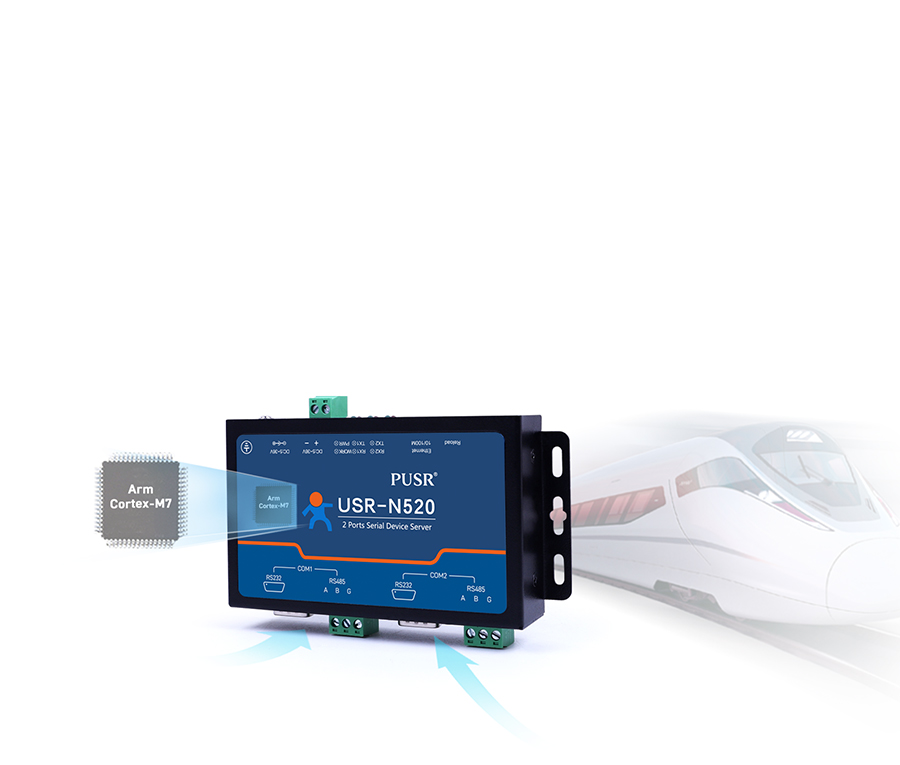 Scheme Upgrade to
Provide Better Experience
Master chip adopts ST crotex-M7 core, the main frequency is up to 400Mhz,
fast processing speed, high stable and reliable performance。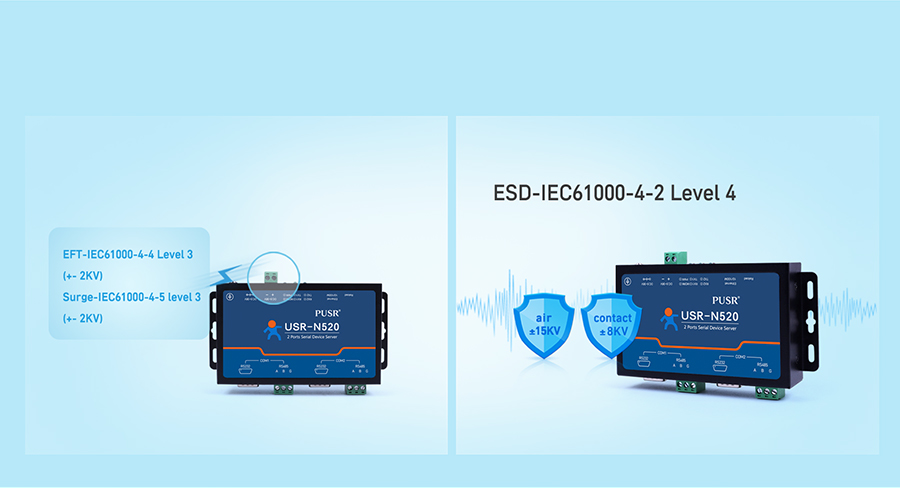 Multiple hardware protection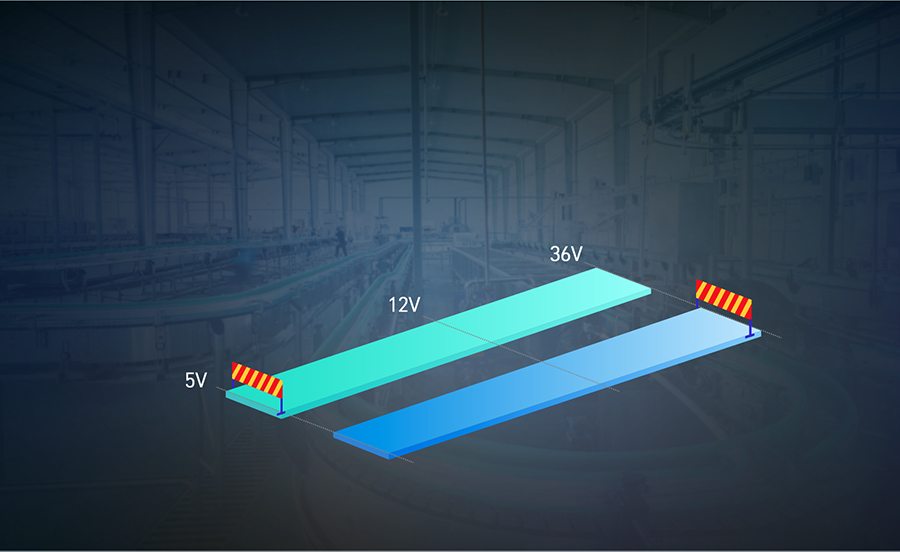 Redundant Power Supply
Wide input voltage DC 5-36V,with reverse polarity protection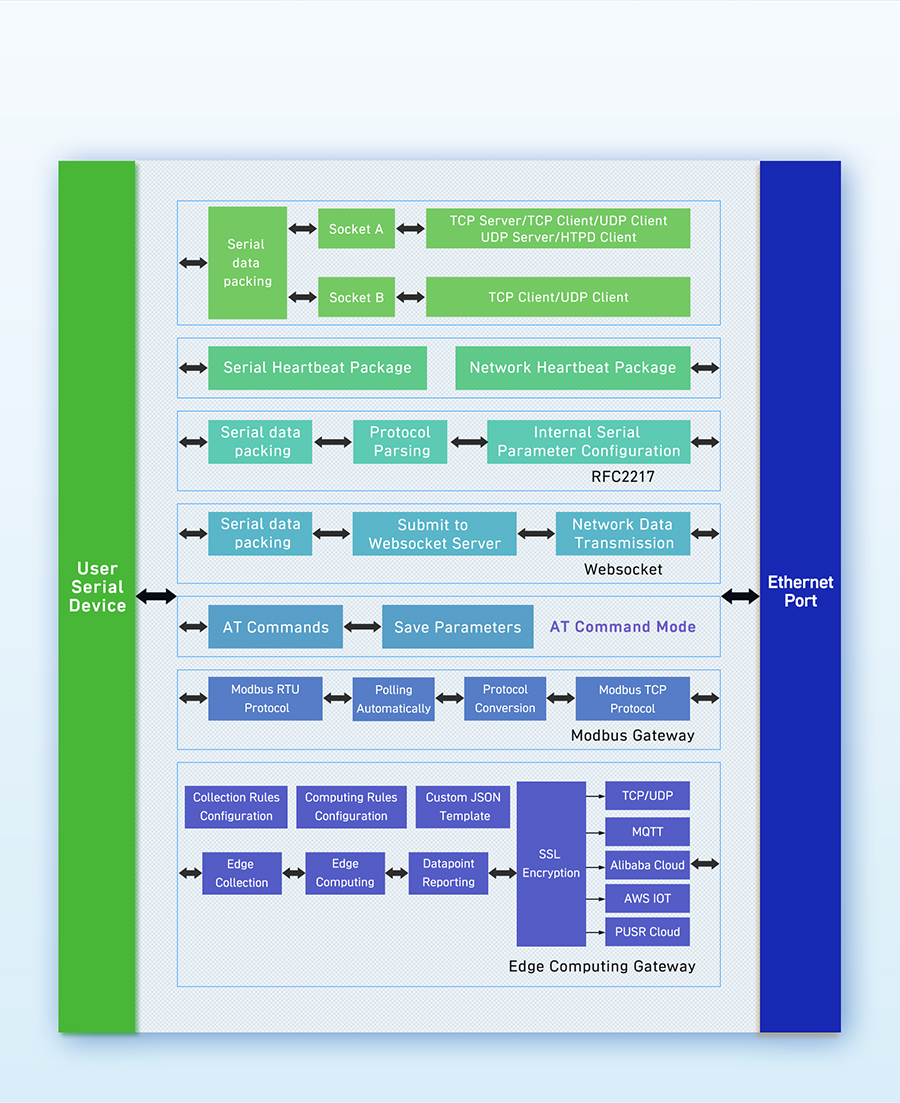 Block Diagram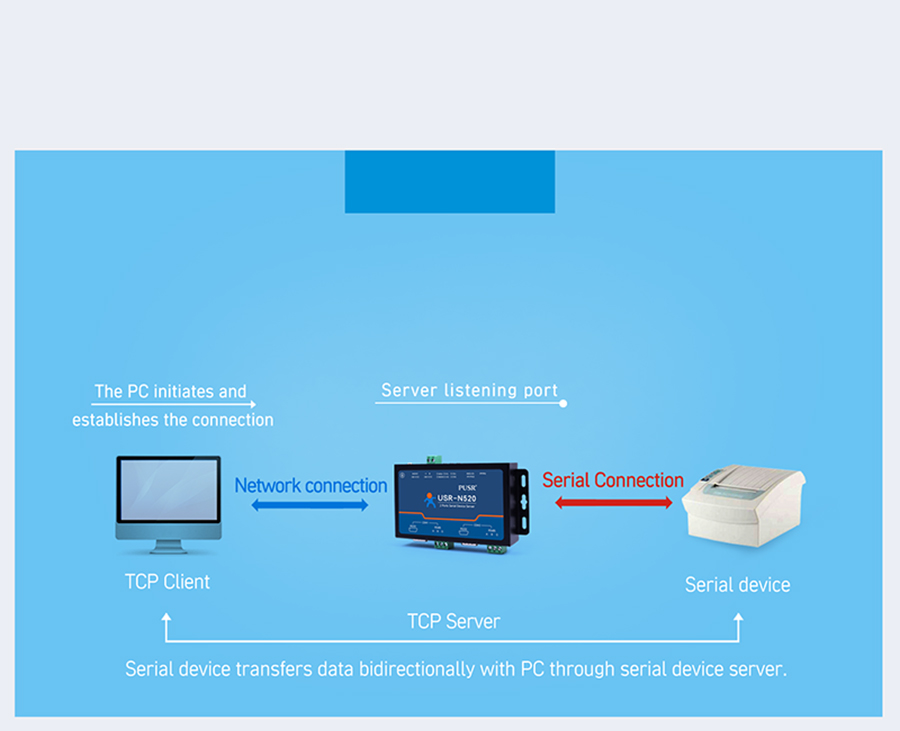 Work mode
TCP Server
The server listens to the specified port and waits for the TCP client to connect,
the data sent by the serial device will be transparently transmitted
to all successfully connected clients through the serial device server.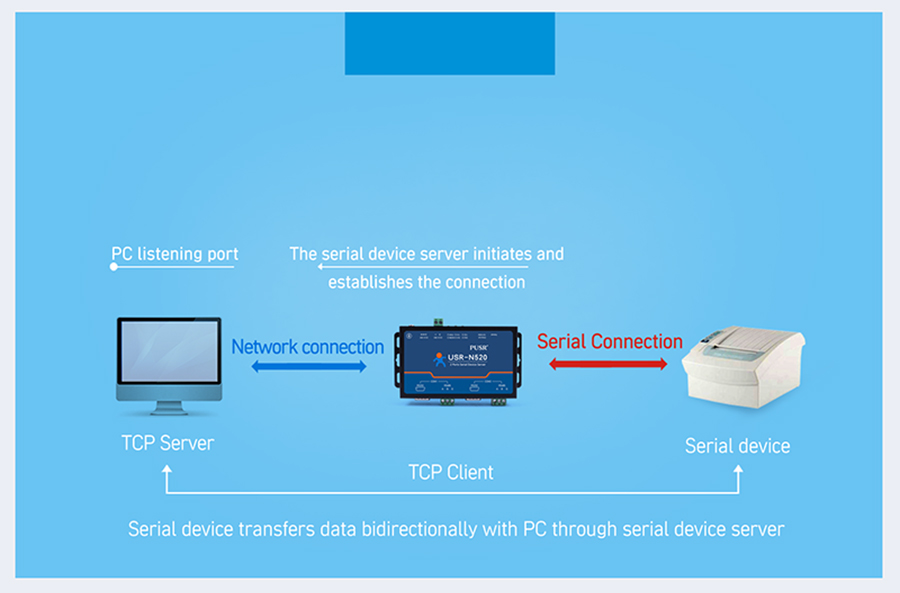 TCP Client
The serial device server initiates a TCP connection to the specified IP address.
If the connection fails, the serial server will continue to try to
reconnect until it succeeds. If the connection is successful, the server can
transparently transmit data with the serial device in two-way.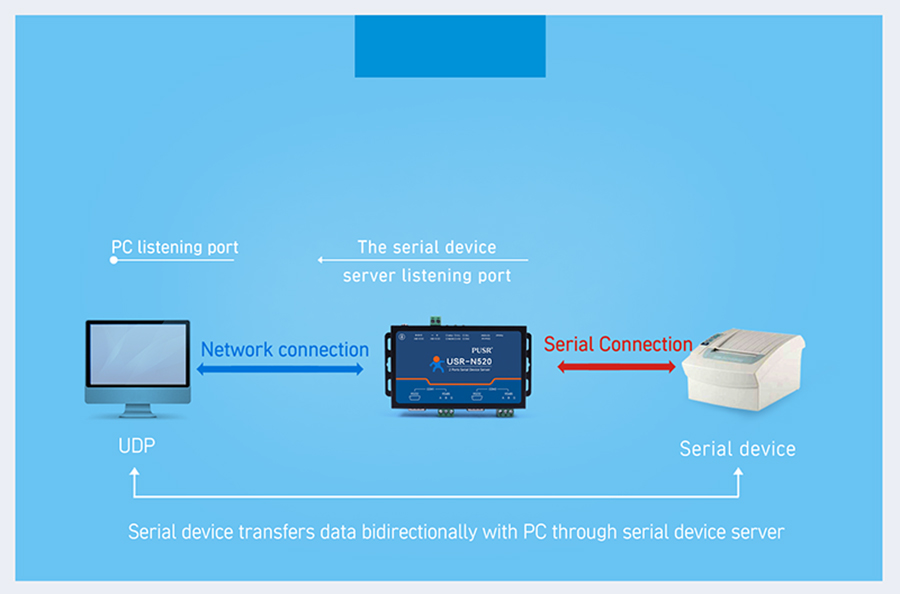 UDP mode
The serial device server sends the data of the serial device to the designated IP network device.
The serial device server monitors the port meanwhile and forwards
all received data to the serial device.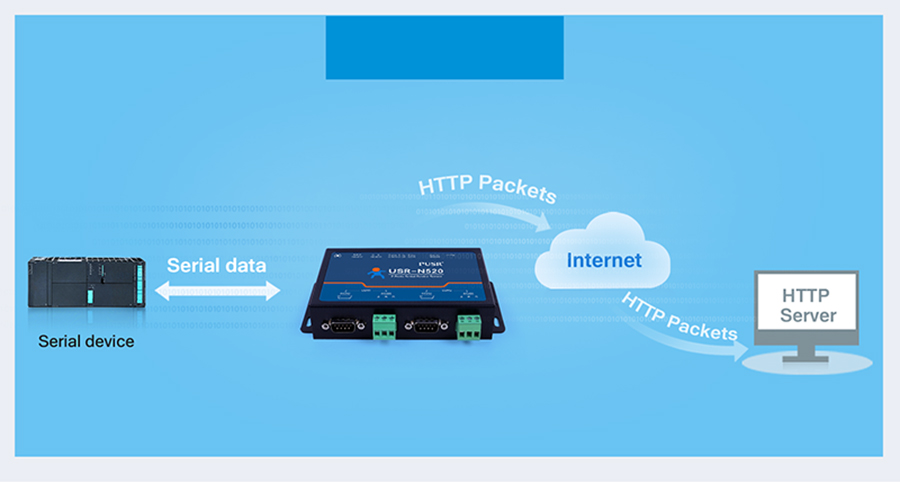 HTTPD Client
Serial port data can be submitted to a specified server by GET or POST method.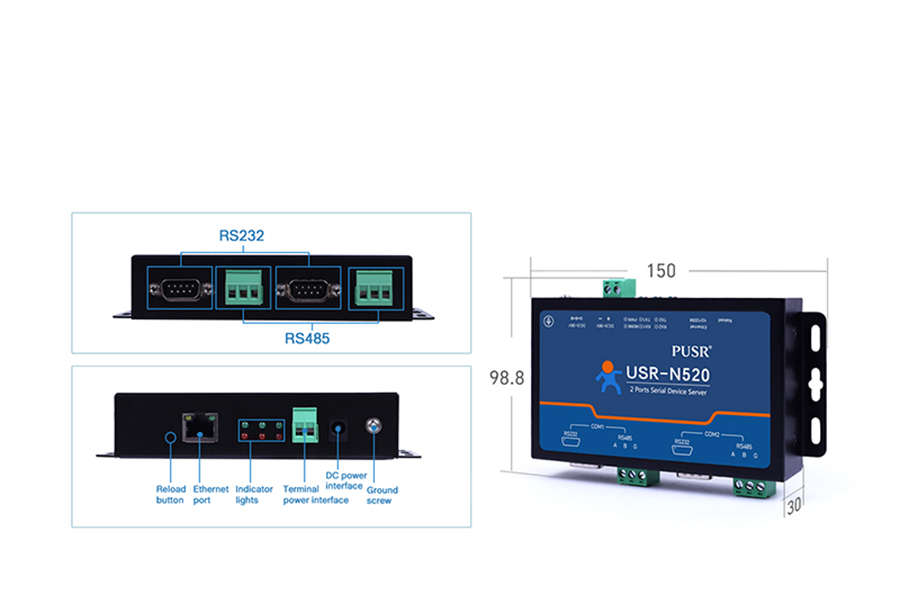 Product Details
150*98.8*30 mm(L*W*H, including terminals and mounting ears).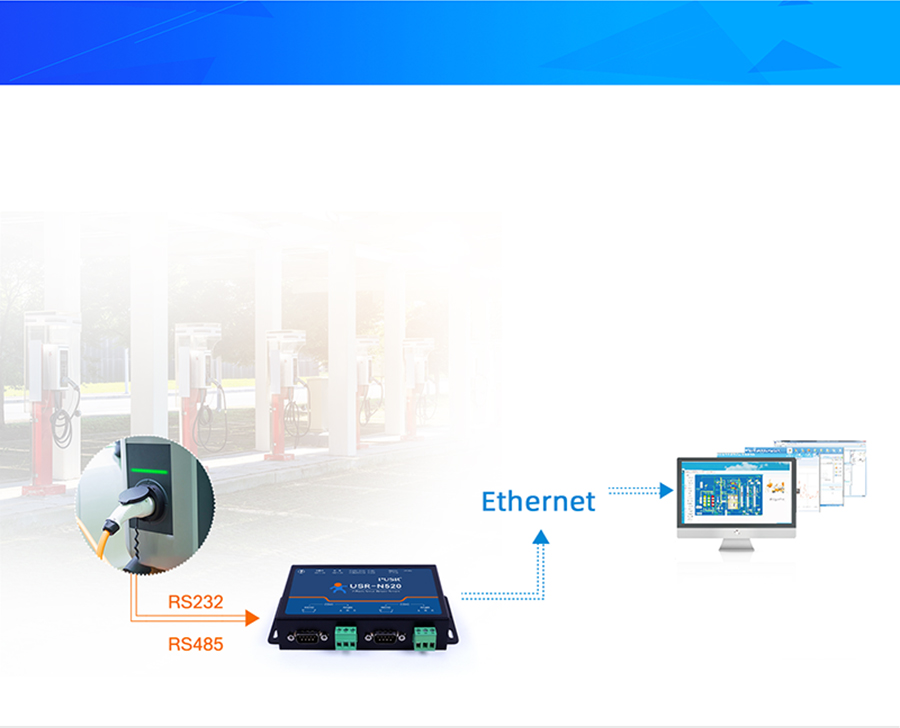 Application Case
Charging Pile Application Case
N520 can connect the charging pile to the charging intelligent service platform to
realize two-way data transmission between the charging device and the platform.
The billing information and power usage can be viewed remotely through
the platform to facilitate operation and maintenance.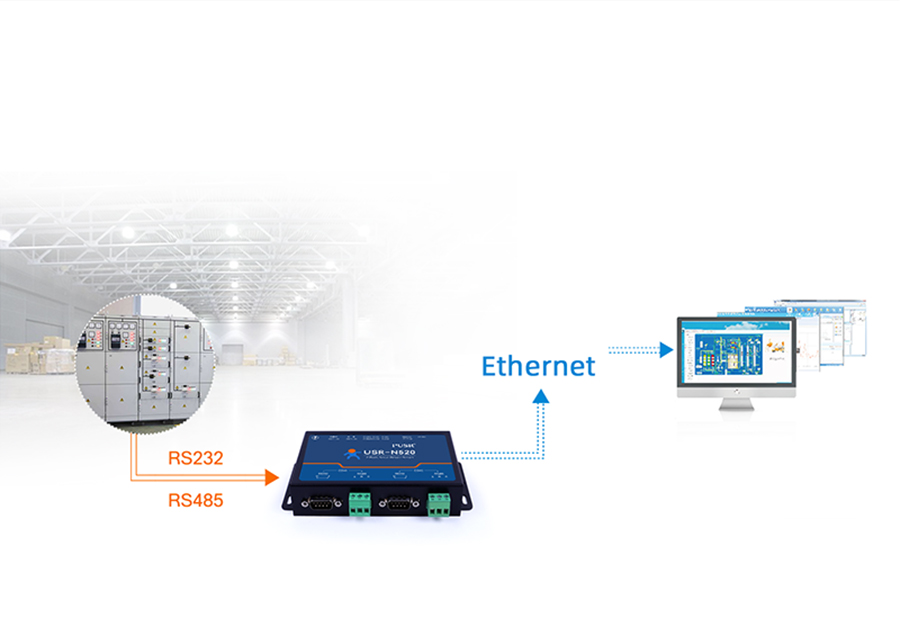 Industrial Automation Application Case
The application of N520 in traditional industrial scenarios can effectively solve
the problem that workers need to monitor equipment on-site, save labor costs,
and increase production efficiency and safety factors. Data management makes
he production process control more refined.