Introduction of GSM Modem RS232/RS485
Industrial Serial to IP cellular GPRS modem which convert the serial data RS232/485 into IP data and then transfer to data center through GPRS 2.5G mobile network. USR-GPRS232-730 is based on USR-GM3. Can use this product to realize bidirectional transparent transmission from serial port to network through simple AT command.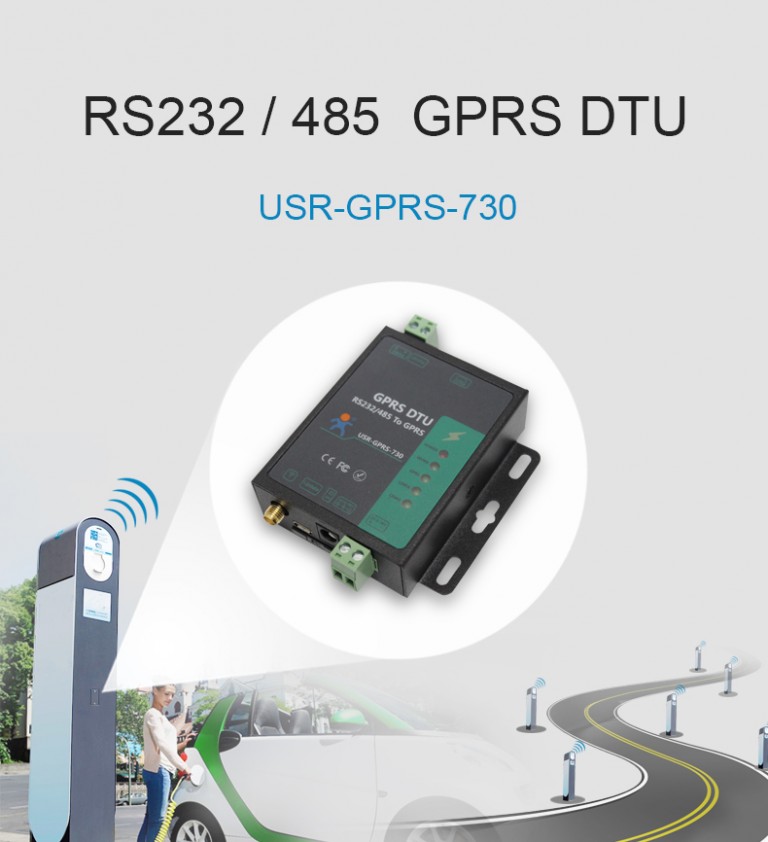 Port of RS232/RS485 Industrial Modem USR-TCP232-730

Features of RS232 / RS485 Cellular Modem USR-TCP232-730
RS232 or RS485 interface, can't be used at one time
2G Frequency: GSM850/900,DCS1800/1900, 2G GSM/GPRS
Work Mode: TCP and UDP Client
Supports register packet and heartbeat packet
Can be remote configurated via SMS
Support multi work modes : SMS transmission mode,network transmission mode and httpsD mode
Support basic instruction set and extension instruction set
Hardware flow control RTS/CTS
Functions of RS232 / RS485 Modem GSM USR-TCP232-730
Network Transmission
Bidirectional transparent transmission between modem and network

httpsD Client
Support serial data https(GET/POST) to submit to the specified server.

SMS Transmission
To achieve transparent communication between mobile phones and serial devices.

At Command
Support AT command query and set the parameters via- serial, network, SMS.

Application of RS232 / RS485 M2M Modem USR-TCP232-730
Data Acquisition of Intelligent Electricity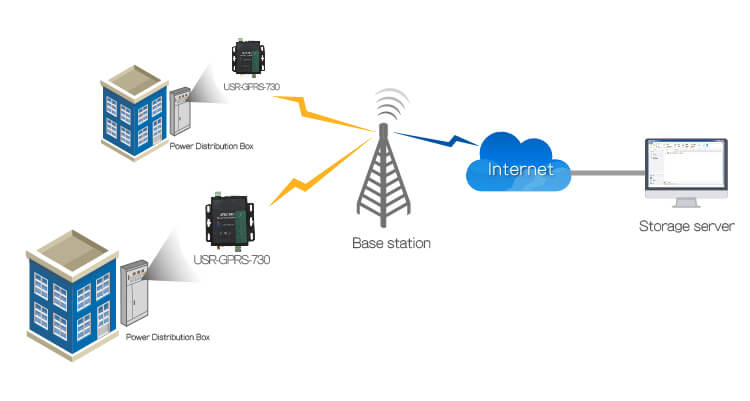 Real-time Data Transmission of Charging Piles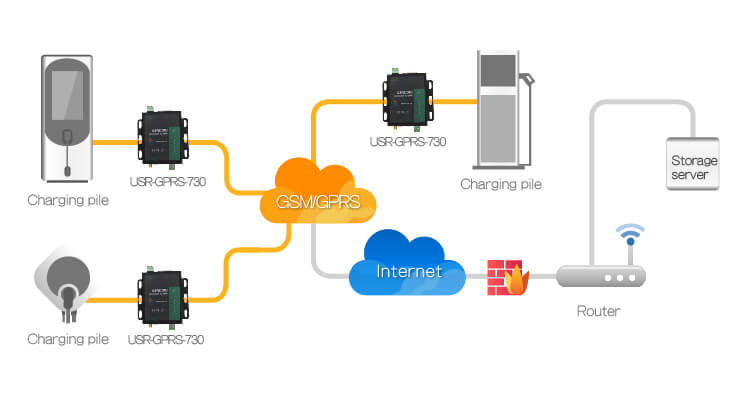 Environmental Monitoring of Agricultural Networking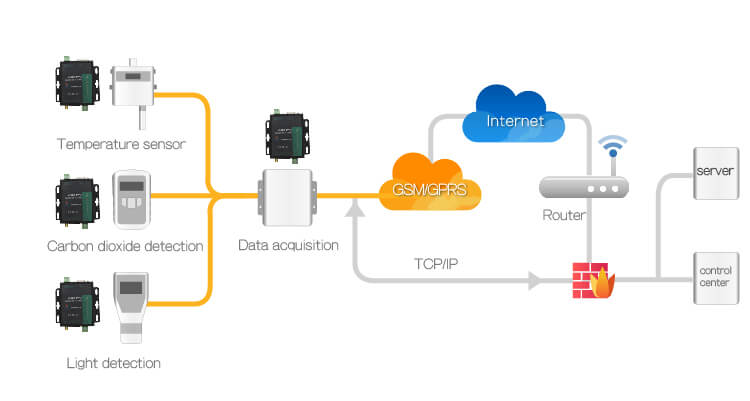 Real-time Data Collection of Urban Public Transport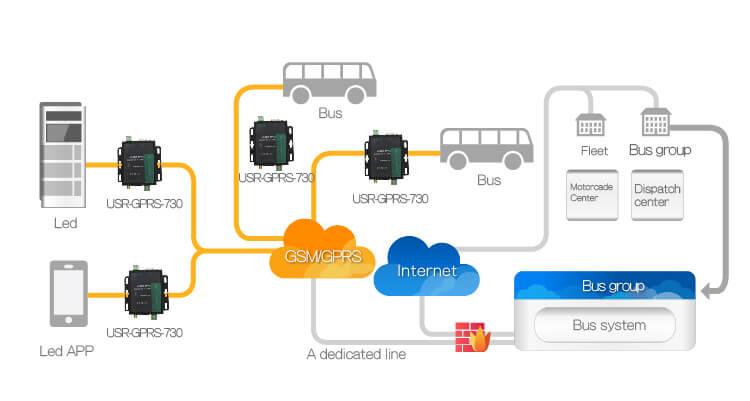 Power industry: power remote meter reading, substation monitoring, power line monitoring
Municipal industry: street lamp remote monitoring management, pipe network remote monitoring, urban energy consumption monitoring
Oil industry: remote monitoring of oil-gas well, GPRS remote oilfield automation detection monitoring system, Gas pipe network monitoring system solutions
Environmental protection industry: pollution sources monitoring, atmospheric environment monitoring, noise monitoring, dust monitoring
Agricultural application: greenhouse remote monitoring and management, aquaculture monitoring management, agricultural water pump monitoring management