Case of Intelligent Hotels
Background
In recent years, with the development of tourism industry, the competition in the hotel industry has intensified. They have been more and more frequent mergers and acquisitions integration and capital operation among large hotel companies.Excellent hotel companies have paid more attention to the research of the industry market, especially for the development environment of enterprises and the in-depth study of changes trends of customer demand. As such, a large number of excellent domestic hotel brands have risen rapidly and gradually become leaders in the hotel industry.
At the same time, providing effective management measures, reducing resources, energy and labor costs consumption to the utmost extent and generating more revenues for the hotels have been the urgent problem for the hotel managers need to solve.
With the advancement of IOT, hotel service has become more intelligent and intimate, such as automatic control of lighting, room temperature and humidity and various humanized operations, which can make the customers feel at home.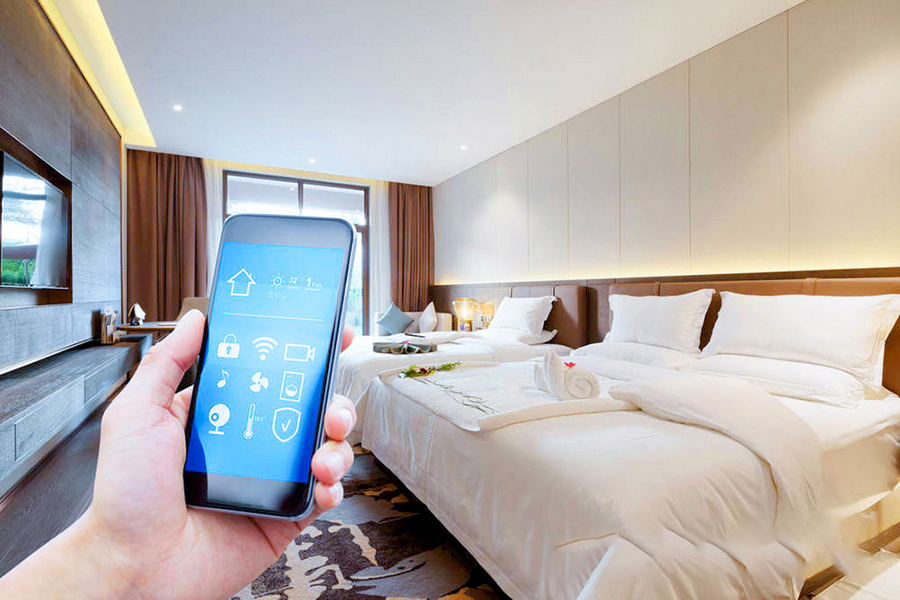 Bottleneck
1. The switches cannot be controlled centrally and the functions are single.
2. The wiring is cumbersome and unchanged.
3. There is a high consumption of power, resulting in a waste of resources.
Solutions
Case description
Industrial 4G routers are connected to the the cameras with internet access, which can monitor the flow of people in the hotels at any time to provide safety. Meanwhile, 4G transmission also eliminates the trouble of wiring.
The network IO controller can realize remote control directly with the help of USR cloud. Through PC terminals, it can monitor the air-conditioners, lights and refrigerators, etc inside the hotels with an all-day service.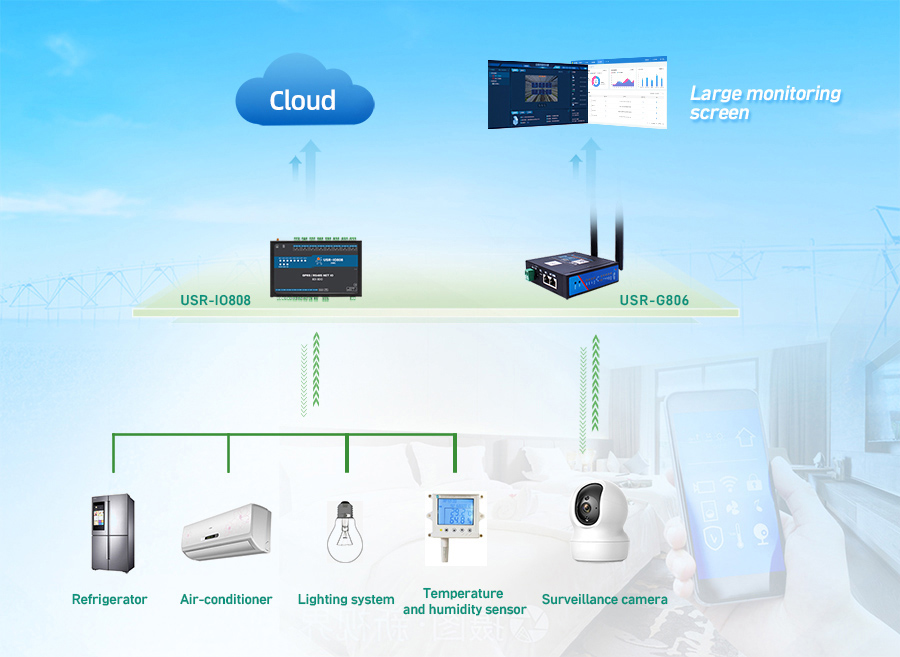 Advantages
1. Lower the costs: remotely control switches, reduce energy consumption and save operation and maintenance costs.
2. Easy to use: the transition schemes are flexible and functional, which is easy to install and operate.
3. Strong applicability: it can cater for young consumers the needs for intelligent control and it is in line with the current consumption habits.