Smart Logistics Sorting System

Background
Sorting is a logistics and distribution process that classifies goods quickly and accurately according to the type of goods, storage location and transportation destination, etc. Efficient sorting operations can improve logistics distribution efficiency and service level is an inevitable requirement for the development of logistics distribution. However, how to use the cellular routers to reduce the sorting error rate and manual intervention while improving the effective data transmission has become an urgent problem.
Solutions
The best way to ensure stable, reliable, and secure network connectivity for the logistics is to use a VPN cellular router,which will help create a secure and encrypted link between the PLC and the monitoring system.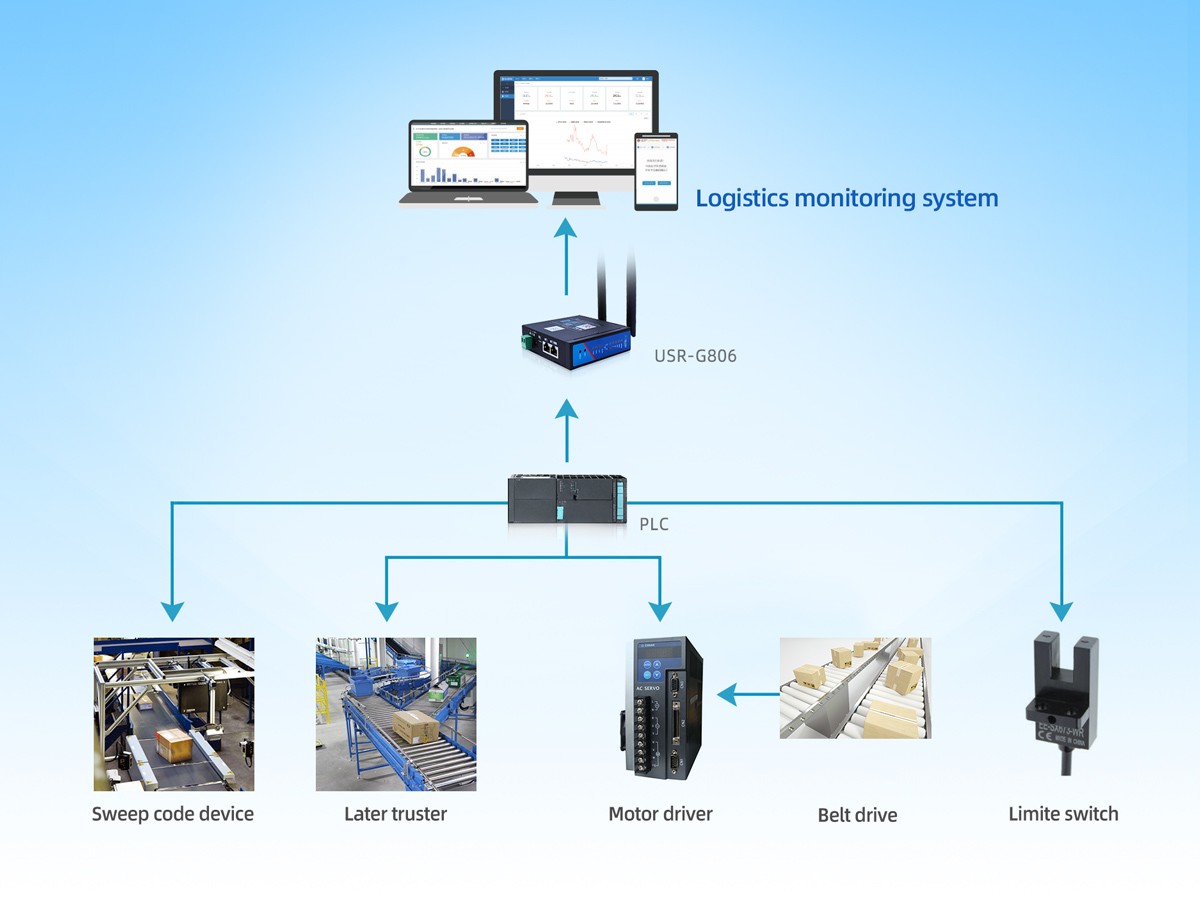 Advantages:
1. High reliability – USR-G806-G is designed and manufactured for professional and industrial applications following meticulous USR manufacturing procedures.
2. High speed performance – USR-G806-G has an excellent 4G LTE Cat 4 module which is capable of providing speeds up to 150 Mbps.
3. High security – USR-G806-G supports multiple VPN options, including Open VPN, IPsec. What's more, it has numerous security features, including Firewall and Content Filtering.