Solutions to Smart Fishpond
Background
Aquaculture is an important part in fishery industry, which can not only generate incomes for fishermen, but also play a positive role in improving living standards.
However, there exists more and more problems with the enlargement of aquaculture and aquatic species.
1. 24-hour focus; high managerial pressure.
2. Different kinds of aquatic species adapt to different water temperatures. It is quite complex to detect and control the temperatures in different fishponds.
3. Oxygen generators are deployed in different ponds, which makes it difficult to operate and manage.
4. The nutritious elements and PH range cannot be tracked and adjusted in time.
Traditional ways cannot meet the demands of aquaculture management and the whole industry needs to bring in more advanced and intelligent managerial methods. Based on this, USR IOT puts forward intelligent aquaculture to offer a brand new technical support to the fishery industry, which will further increase the income of the fishermen.
Solution
1. The water quality sensors detect the PH range in the fishponds in real time. The collected data will be transmitted to the cloud platform through 4G modem.
2. Through the number value of the water quality, the cloud platform workers control the oxygen generators and throw in fish food with the help of the IO controller.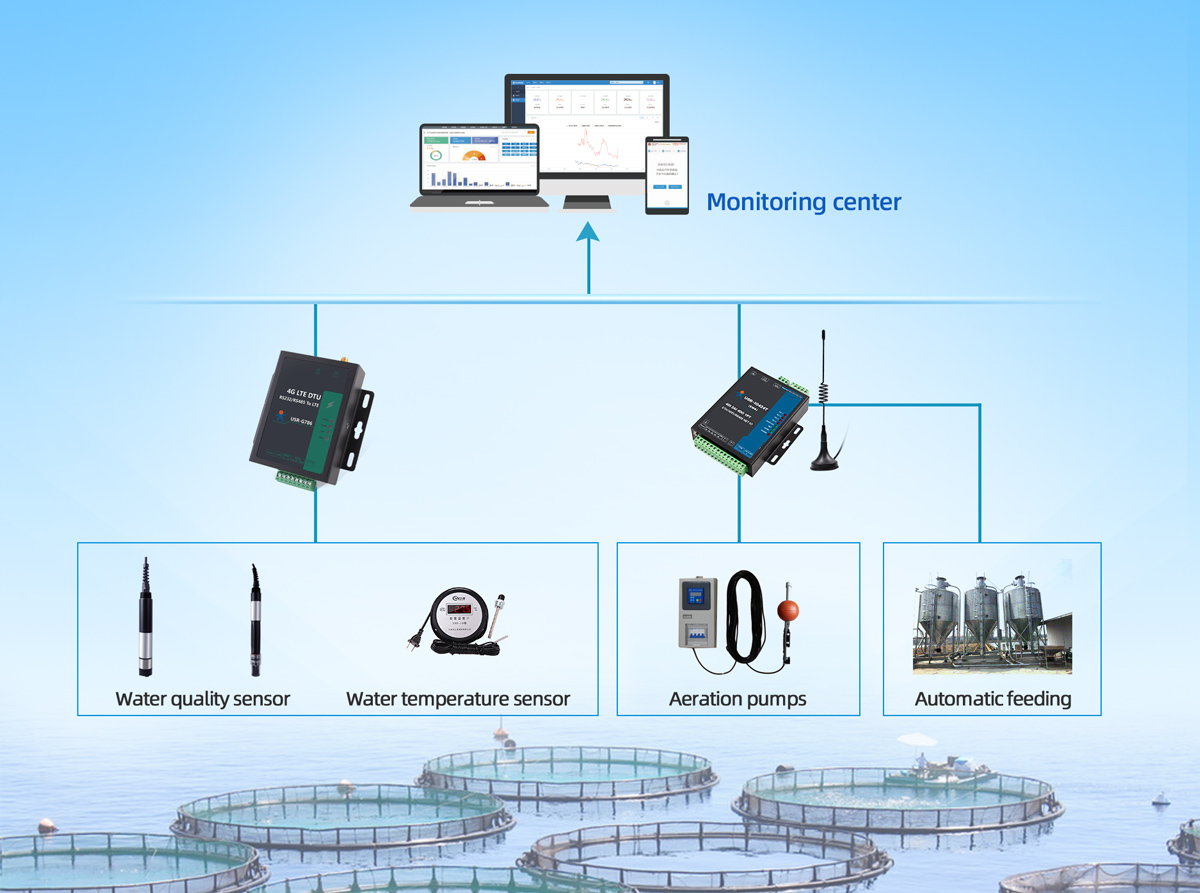 Advantages:
1. Different fishponds and equipment can be managed at the same time, which is greatly convenient for the users to mange and control.
2. The device supports the connection to the USR cloud and users' clouds. The USR cloud will send emails to the users about the emergencies when the PH range and temperature are out of the normal range.
3. USR cloud supports the storage of the data history, operation history and alarming history. According to these data histories, users can position the abnormal conditions and check the data and operation records so as to trace the cause of the accident.