In an era of IOT, our life has been facilitated a lot. However, it requires a safer way of encryption in the transmission of mass data, so as to ensure the safe transmission.
SSL/TLS is exactly a way of encryption trustworthy, and it can make sure the safety of commission through following ways.
1. To identify users and servers to avoid data being sent to wrong client-sides and servers (identification).
2. To encrypt data to prevent the data from being stolen or cracked (data encryption).
3. Safeguard the completion of data to avoid the data being cracked in the process of transmission (data completion).
The paper, taking sharing massage chair as an example, introduces the way through which SSL/TLS works to guarantee the information security of operators and consumers.
After users have scanned to pay, the data, including the time of usage, sum of consumption, etc., will be uploaded to the cloud through network, and the cloud will send command to the corresponding device after receiving the data.
Application Case of USRIOT Mobile Payment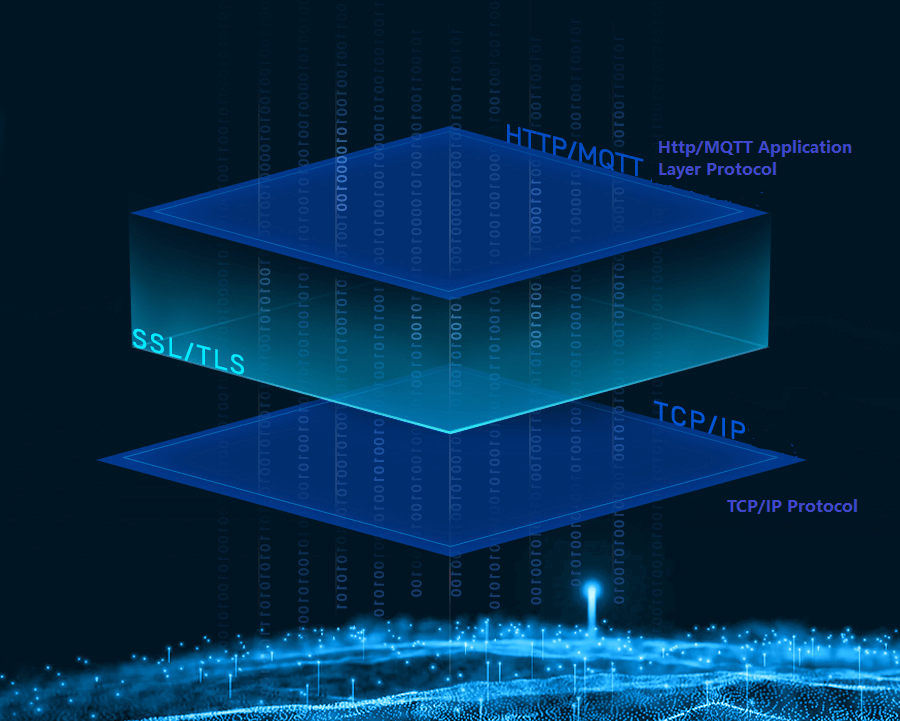 Generally speaking, data is transmitted from the bottom upwards through TCP/IP protocol, while MQTTT/https protocol is also taken as a base for communication from time to time. The technology was originally designed to provide SSL/TLS encryption protocol between TCP/IP and MQTT/https, so as to ensure the safety of data in the process of transmission.
Written with SSL/TLS encryption protocol, your data will not be hijacked, which means your data in the end of the transmission will be the same as that in the beginning.
Product explanation
USRIOT has WIFI modules supporting SSL/TLS encryption communication, including: