Li Daibing and His Delegation from Sichuan Chamber of Commerce of Jinan City Visited USR IOT
  On the morning of June 22, in order to promote the communication and exchange between the Sichuan Chamber of Commerce in Jinan City and the entrepreneurs of Luchuan nationality, Li Daibing, President of the Sichuan Chamber of Commerce in Jinan City, Liu Xiaoguang, Vice President of the Sichuan Cham ber of Commerce in Ji'nan City, and Yang Bin, Executive Chairman of the SichuanChamber of commerce in Ji'nan City led a team to visit USR IOT, accompanied by members of the main team of the Chamber of Commerce and representatives of relevant enterprises.Gu Xin, Chairman of USR IOT, and Deng yuanshuo, Secretary of USR IOT, accompanied and warmly received the whole process.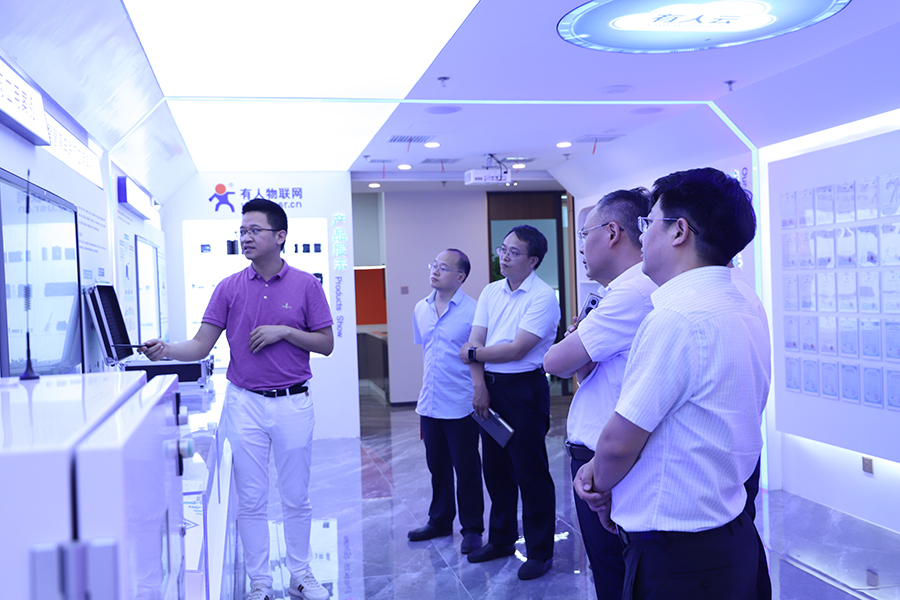 Under the explanation of Gu Xin, Chairman of USR IOT, Li Daibing and his delegation learned about the company's basic situation, development process, honorary qualifications and innovative product cases, and expressed their recognition of USR IOT's achievements and Chairman Gu Xin's achievements in innovation and entrepreneurship.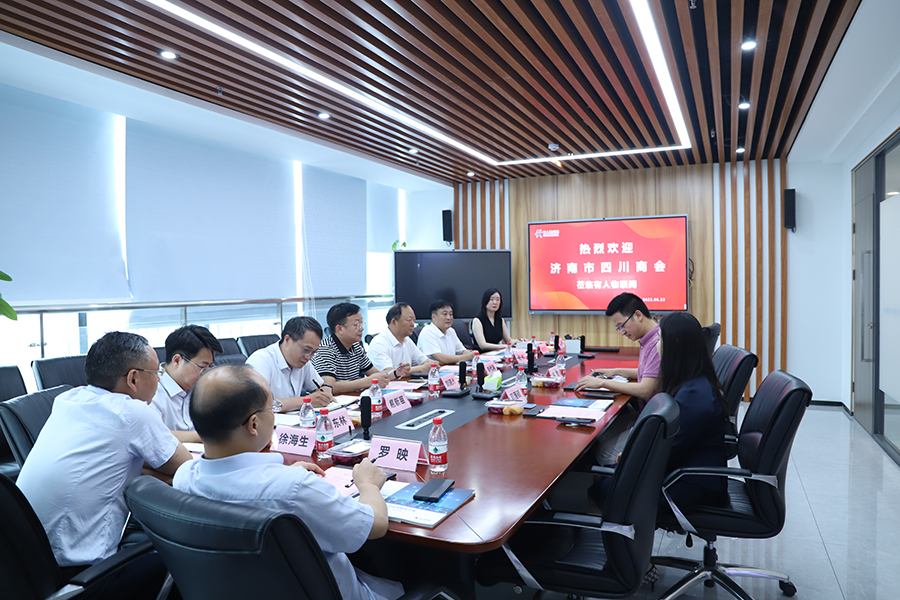 During the in-depth exchange at the symposium, Li Daibing said that through the mouth of Secretary Liu Qiang of Jinan Municipal Party Committee, he learned about Comrade Guxin's entrepreneurship story, deeply realized the spiritual outlook of Bashu's sons and daughters in their innovative struggle in Lu, and also deeply felt the importance Jinan attaches to the development of young talents from other places in Jilailu, hoping to build with USR IOT in the future.Through resource integration, solidarity and cooperation, we will actively connect Bashu and Qilu, lead more young talents from other places to build a dream spring city and a spring city, and jointly contribute to the economic and social development and construction of Jinan and Sichuan.