The Secretary of the Jinan Municipal Party Committee mentioned two young people in particular.
  On the evening of June 17, the 2022 Graduation Ceremony of Jinan University Students was held in the South Square of Shandong Museum. Nearly 200,000 graduates from universities in Jinan celebrated their graduation. Liu Qiang, member of the Standing Committee of Shandong Provincial Party Committee and Secretary of Jinan Municipal Party Committee, attended the event and sent good wishes to the graduates.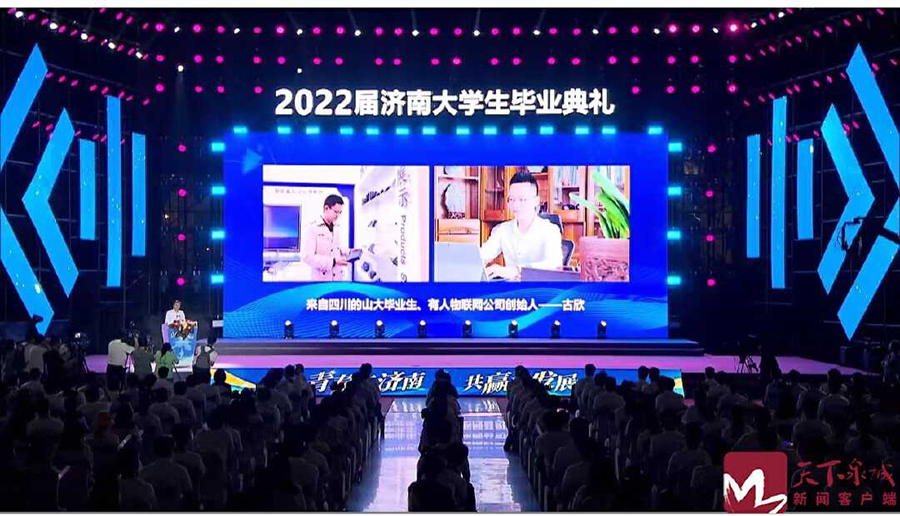 The reporter noticed that Liu Qiang told the story of two young people in his speech. One is Gu Xin, a young entrepreneur and chairman and general manager of Shandong People Network Co., LTD, and the other is Ding Jiao, a post-90s cartoonist and the creator of "Nucleic Acid Sticker" in Jinan.
  Young entrepreneurs born after 1985 on the Internet of Things track
  Born in a small town in Neijiang, Sichuan Province in 1986, Guxin was a farmer at home. In 2006, Guxin came to Jinan and entered Shandong University to study microelectronics. Since then, Jinan has formed an indissoluble bond with this young man from Sichuan.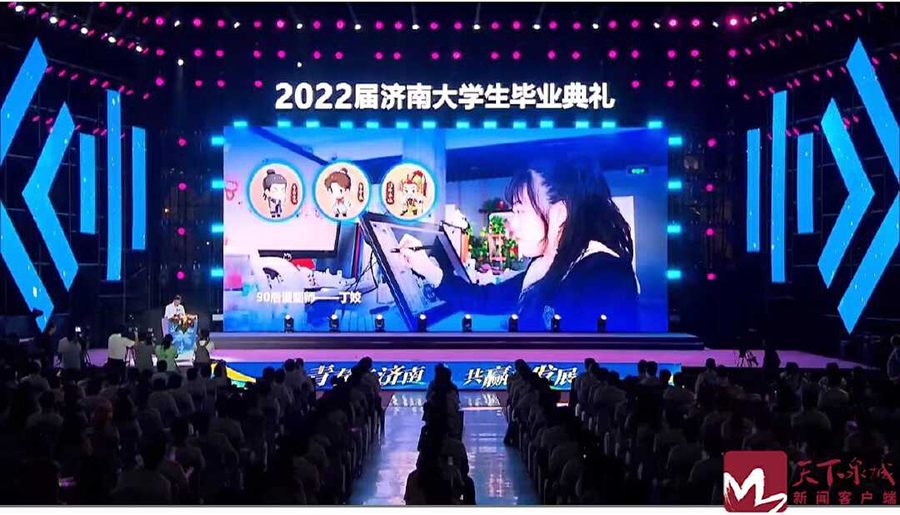 In 2012, Guhin founded his first Internet of Things company: Jinan People Networking Technology Co., LTD. The company has only himself and an office, and he has several jobs, both research and development and customer service. In 2016, the parent company Shandong People Network Co., Ltd. was established, and the share reform was completed in December 2020, officially renamed as Shandong People Network Co., LTD.https://www.usr.cn/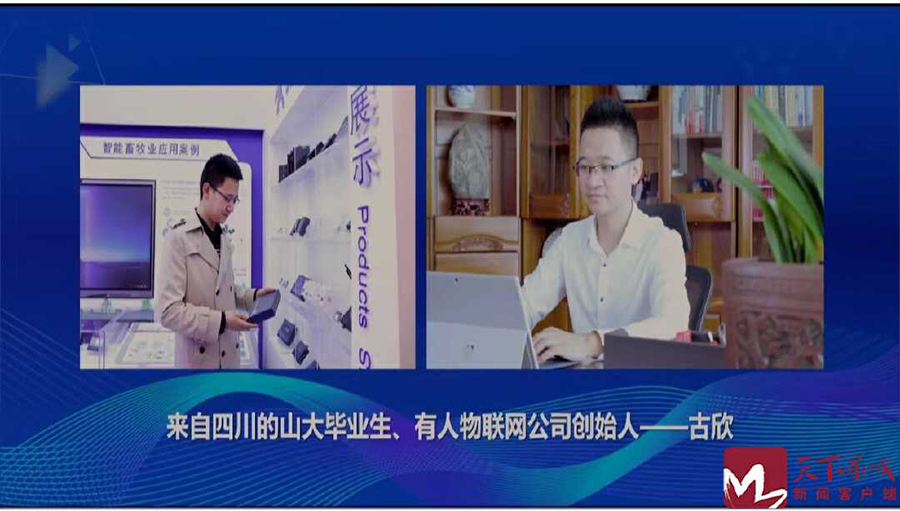 On July 13, 2021, the Internet Society of China released the China Internet Development Report (2021). The Internet of Things market has reached 1.7 trillion yuan, the artificial intelligence market has reached 303.1 billion yuan, and the Internet of Things industry has entered a blowout development.
  As a witness of the industry, up to now, USR IOT has provided products and solutions for many well-known enterprises such as Wen's Group, Muyuan, Ctrip, Yunda Express, Harrow Bicycle and Jingdong, which are applied in many fields such as industrial manufacturing, agriculture, power, sharing, fire protection, intelligent buildings and smart cities.After exploring and practicing step by step, Guxin led USR IOT to gradually gain a firm foothold in the Internet of Things communication industry, and won the title of "Little Giant" of the Ministry of Industry and Information Technology. Guxin has also won the honorary titles of the 10th Outstanding Engineer of Jinan City in 2021, the Ten-year Outstanding Contribution Award of the Internet of Things Industry, the Young Professionals of Shandong Province, and the Leading Talents of Quancheng Industry.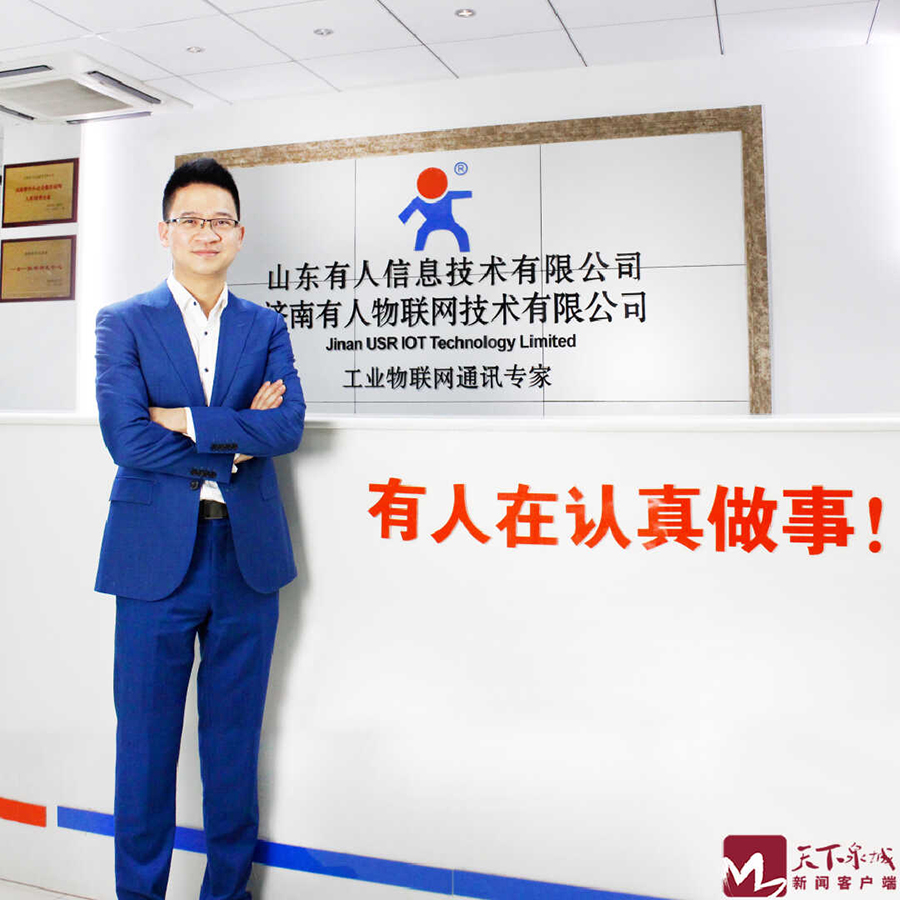 Guxin said that in recent years, Jinan has actively developed a "youth-friendly city", providing a good environment for young entrepreneurs to start their own businesses and find jobs. The name of my company is someone, and the name is that only people can have a future. So I pay special attention to the talent policy. Now robbing people is a problem that every enterprise and city should consider. When is the best time to rob people? When you go to college and graduation season, you will come and stay. Guxin said.https://www.usr.cn/
  Gu Xin told reporters that as a member of the Jinan Municipal Committee of the Chinese People's Political Consultative Conference, he also put forward suggestions for the government to build a "hospitable Shandong Aicai Jinan" city brand. "By enhancing the city's brand awareness and expanding publicity, more people will come to Jinan and stay in Jinan." Guxin said.