What are the advantages of Modem?
  Modem (Data Transfer unit) is a wireless terminal device which is specially used to convert serial port data into IP data or IP data into serial port data on the wireless communication network. Modem is widely used in meteorology, hydrology, water conservancy, geology and other fields.
  Modem hardware is mainly composed of CPU control module, wireless communication module and power module.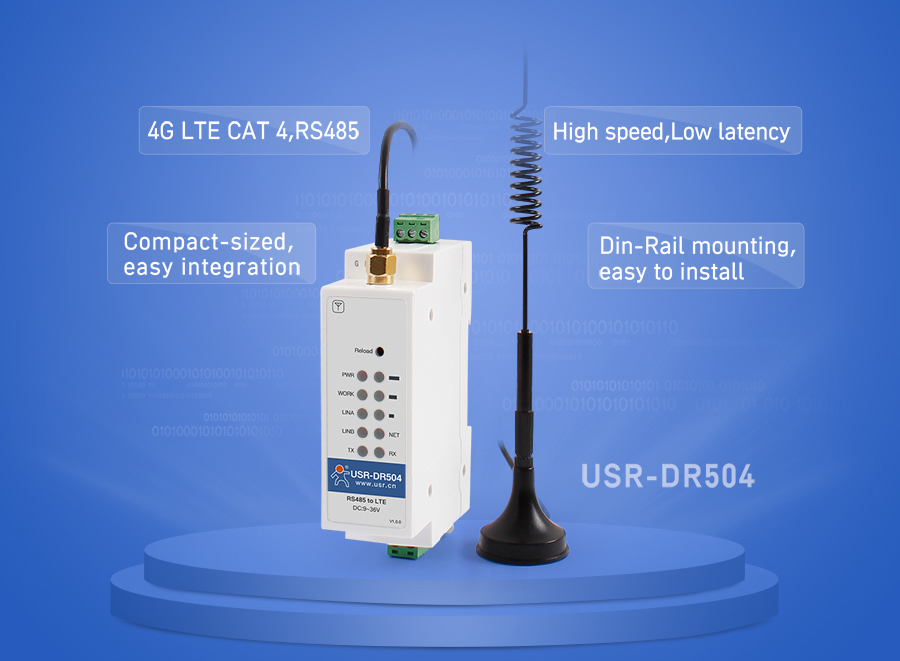 What are the advantages of Modem?
  ● Quick and flexible configuration, short construction period and low cost;
  ● Wide Internet coverage;
  ● Good confidentiality ability;
  ● The link is always online, charged by traffic, and the user's use cost is low;
  What is the function of Modem?
  Modem is mainly used for wireless transmission of data. And it needs long-distance wireless data transmission, and the transmission objects are equipment and data centers or equipment. The existence of Modem has greatly increased the transmission distance of industrial equipment. The device can be transmitted and managed over long distances.
  How Modem Works
  The Modem is connected to a terminal device through an interface to acquire data, and transmits the data to a designated data center or device through an operator network (2G/3G/4G) by radio. At the same time, the reverse data center can also send data or instructions to the Modem through the operator network, and then the Modem can send data or instructions to the terminal device through the interface.
  Product type of Modem
  According to the communication mode, Modem usually adopts GPRS/4G/NB-IoT/LoRa/WiFi and other communication modes. Customers can choose the best communication mode according to the application scenario. According to the classification of interface types, Modem usually supports RS485, RS232 and I/O interfaces. Customers can choose the appropriate interface type according to the front-end acquisition equipment. In addition, there is an embedded Modem, which is similar to the general Modem in function. The main difference is that there is no shell. It is an embeddable motherboard that customers can integrate into their front-end integrated devices.
  Modem Application Scenario
  Modem has been widely used in power engineering, water conservancy projects, environmental protection, climate, transportation, freight logistics, industrial production and other industries. It provides assistance for the integration of information and industrial chains among various industries, and gradually develops into a key technology for the application of the Internet of Things.