Working Mode and Application of RS485 Serial Server
  Basic functions: RS485 serial port to Ethernet, bidirectional transparent transmission, support Modbus forwarding。
  Guide rail installation: exquisite volume, standard 35mm guide rail installation, easy layout and installation, convenient for later maintenance。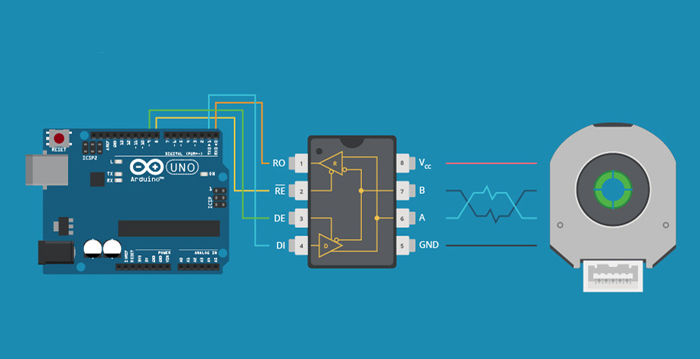 Operating mode
  TCP Server: As a Server, the device can be set with two TCP clients to perform transparent data transmission with the device at the same time, so as to solve the problem of simultaneous communication between multiple clients and the device. It can also be used as a standby network channel for switching communication;
  TCP Client: As a Client, the device can be set to face four server addresses at the same time, actively initiate connections to the server, and as a Client, support the setting of custom heartbeat packets and handshake packets;
  UDP Server: as the Server end, the device supports multiple UDP clients to transmit data with the device;
  UDP Client: as the Client end, the device actively communicates with the UDP Server and transparently transmits data with the RS232 serial port;
  UDP multicast: as the Client end, the device can realize the mutual communication between the devices in the multicast;
  Http server: as the HTTP server, the device supports HTTP communication in the local area network through HTTP (get);
  Field of application
  RS485 is often used in long-distance transmission with high data transmission rate, and the commonly used equipment includes point-of-sale terminals (POS), measuring instruments and large-scale special automation machines. The commonly used RS-232 is now generally used in short-distance transmission with low data transmission rate, and can work effectively in noisy environments, such as factories, public sites and so on.Its common equipment includes low-speed modems, industrial control equipment, programmable logic controllers (PLC), computer numerical control (CNC) machine tools, robots, embedded control computers, medical instruments and equipment, and embedded controller development systems.
  However, in normal applications, we often need to convert between two different interface types. At this time, we can use the popular USB interface, which can help us convert to RS232 interface and RS485 interface.
  To sum up, RS232 is suitable for short-distance and low-rate transmission, while RS485 is suitable for long-distance communication transmission. RS485 is a new interface standard for the shortage of RS232 interface. Because of its good anti-noise interference ability and multi-station ability, it has become the preferred standard.