Elevator Safety Monitoring
Background
With the rapid growth of social economy, high-rise buildings have sprung up like mushrooms. A huge number of elevators, which have become indispensable tools for the development of the national economy and the improvement of people's lives, are maintained and applied.The normality, safety and reliability of elevators are becoming more and more important. How to maintain the safety performance and quality of elevators and improve the emergency rescue ability of the people trapped in the elevators have become socially concerned issues.
The regular maintenance of elevators has been difficult to meet the needs of the current scenes. In the face of this situation, it is urgent to track and understand the operating status of elevators in real time to minimize the accidents. To this end, USR IOT provides a series of hardware networking equipment to help elevator manufacturers realize the transmission of status data.
Solutions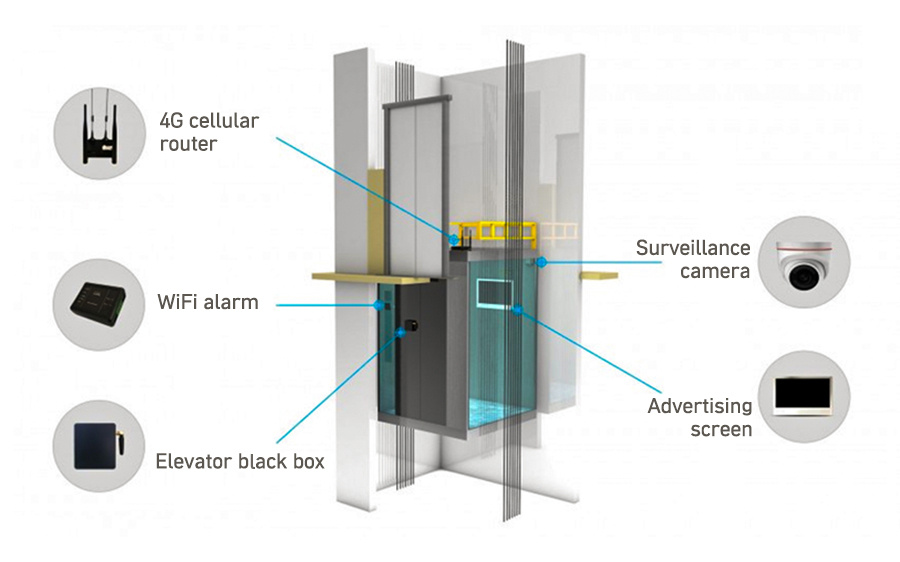 The data acquisition part, data transmission part, central processing part and application software constitute a complete elevator IoT monitoring system. Through the program, the operating data of the elevator such as running direction, floor position, door opening status, and leveling status can be collected in real time and uploaded to the data center. By analyzing the collected real-time operating data of the elevator, you can determine the top, squat, over-speed, power failure, etc. The cameras and advertising screens in the elevator can be networked through a 4G industrial router. Correspondingly, the picture information in the elevator can be transmitted to the monitoring center; the advertising information can be targeted in the elevator through the 4G network.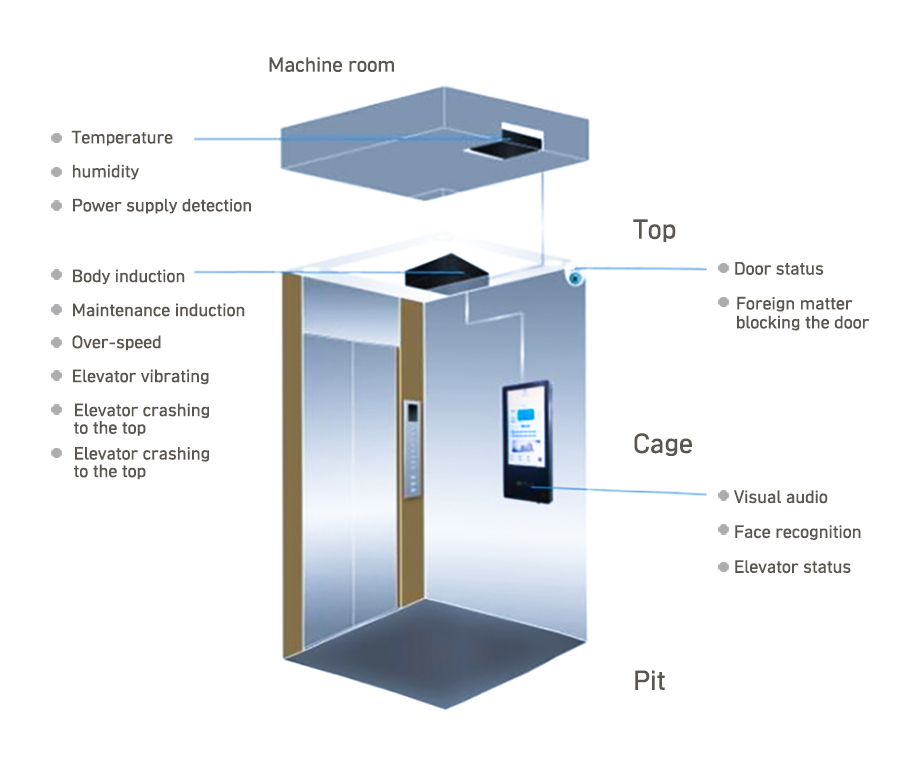 Advantages
1. Save manpower and material resources and lighten the workload of the elevator monitors
2. 24-hour uninterrupted monitoring and management; automatic judgement of emergencies
3. Real-time control of the running status of the elevators, early warning, maintenance and treatment
4. Minimize probability of major accidents.