USR-M100-ARD | Open Source IoT Gateway
ESP32 Chipset, C Language SDK, Arduino IDE Development
Industrial USR-M00-ARD IoT gateway powered by Espressif's ESP32 module equipped with low power Xtensa® 32-bit LX6 MCU 240 MHz processor with 4MB pSRAM and up to 8MB SPI flash memory on-board. Integrated Wi-Fi/BLE modem and extra wireline/wireless interfaces make this device a versatile addition to our Industrial IoT solutions.
Rich Hardware Interface
Serial Port: 1*RS485/232.
I/O: 2*DO, 1*DI, 1*AI.
Ethernet: 1*RJ45.
Wi-Fi: 802.11b/g/n.
Transmitting power: up tp 20.5 dBm.
Theory Speed: Up tp 150Mbps.
Radio frequency: 2412 ~ 2484 MHz.
BLE: Compatable with BEL4.2.
Installation: Wall & DIN Rain mounting.
ESP32-WROVER-E
Professor: Dual-core Xtensa® 32-bit LX6 MCU.
Main Frequency: Up to 1.2GHz.
Flash: 4M.
RAM: 8M.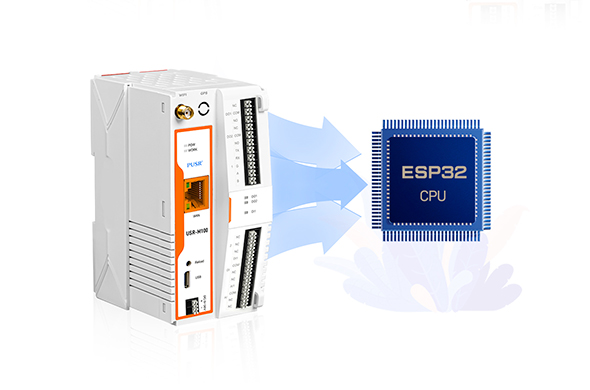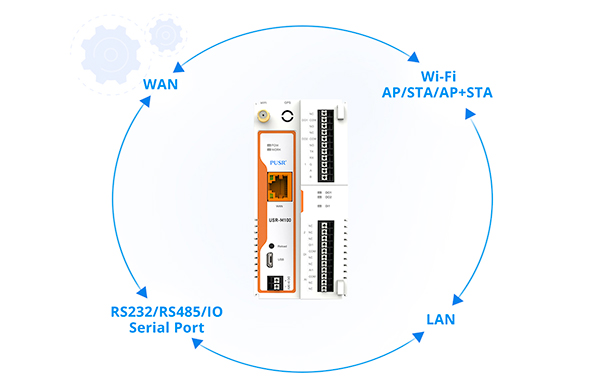 Rich NetworkingMethods
USR-M100-ARD provides a wealth of networking methods: AP,STA AP+STA , AP+LAN,AP+WAN. Through different networking methods, the data communication between the serial port device/LAN device and the remote server/LAN server can be realized, which can meet the complex network application requirements of customers.
The USR-M100-ADR supports the AWS platform, PUSR provides demo, and users only need to modify the parameters corresponding to their accounts on the basis of demo to achieve data monitoring function through AWS. The demo is developed with C language.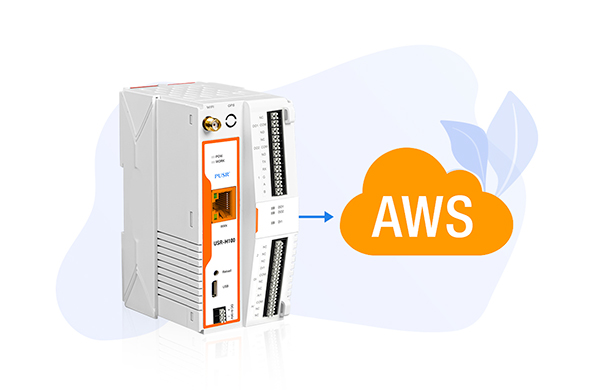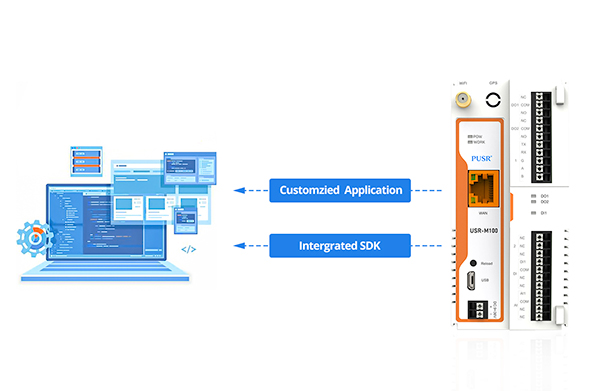 Easy to Develope
The product supports Ardunio IDE and ESP-IDF for development programming, convenient for users to choose their own familiar development tools, quickly enter the development state, speed up the development progress.
Applications
For the rich hardware interface and networking methods, this device can be applied in a variety of scenarios, especially scenarios where users need to collect or control serial devices and IO devices simultaneously, such as: Wastewater Treatment, Agricultural Irrigation, Solar Energy, Intelligent Farming etc.