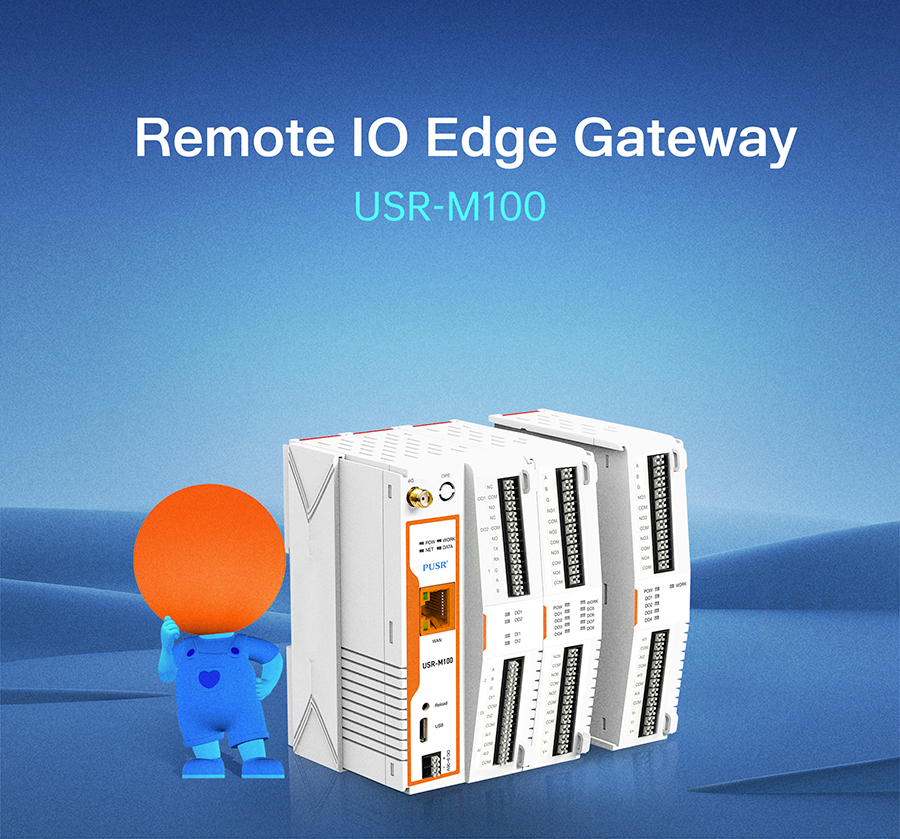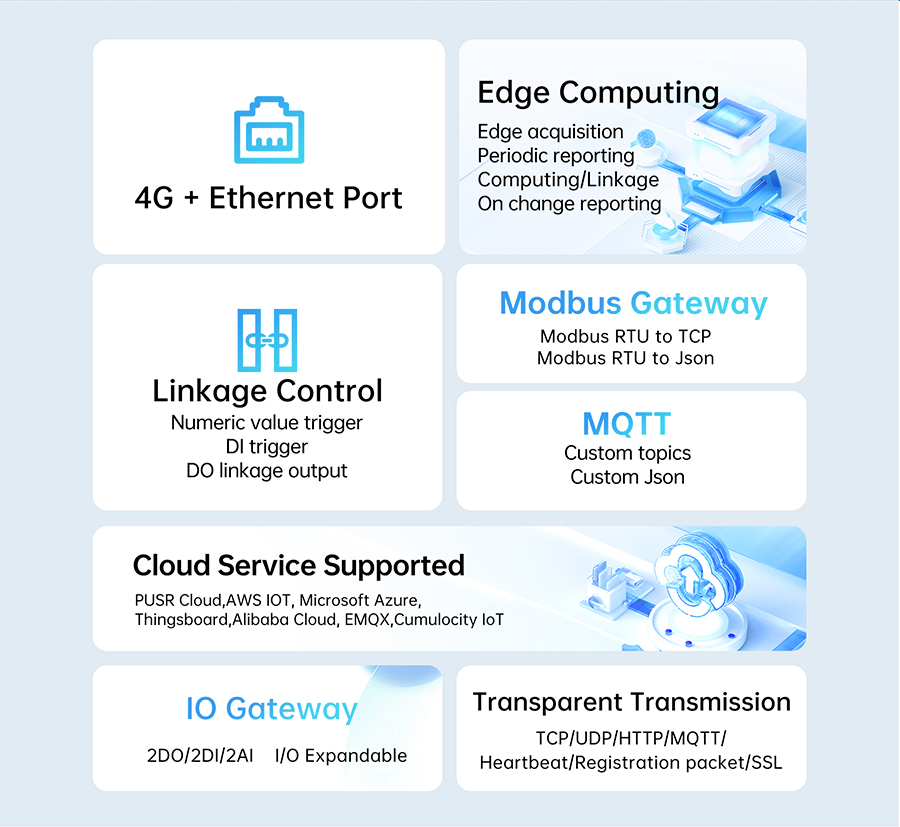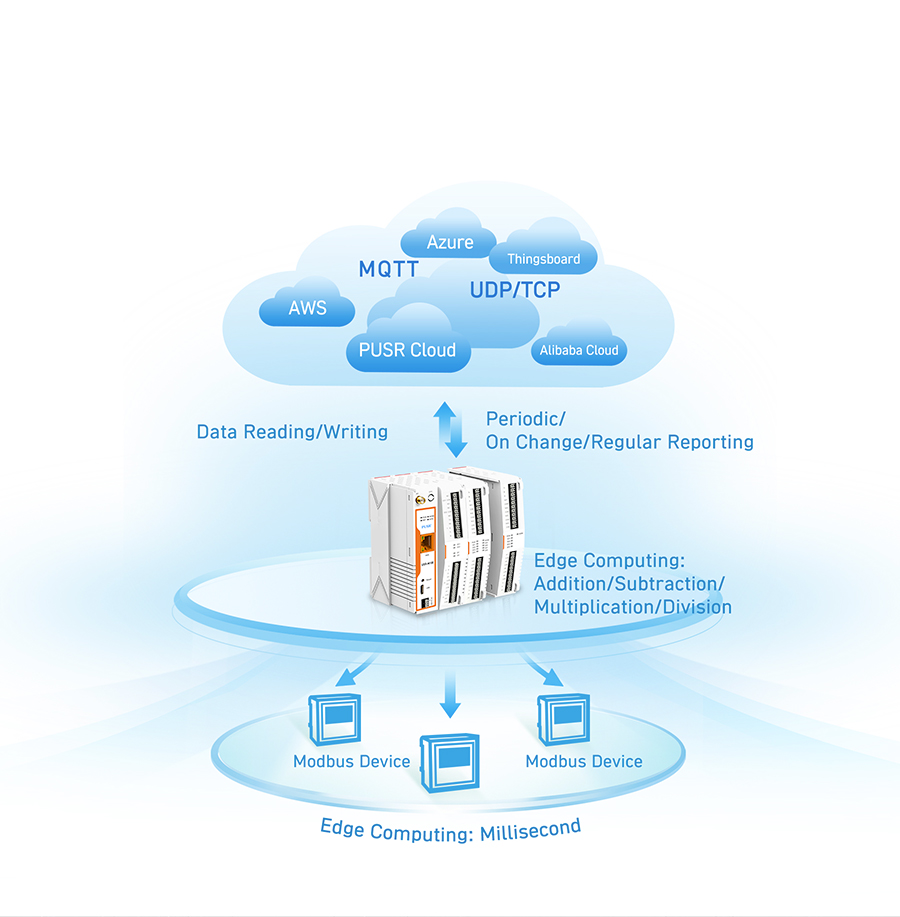 Edge Computing,
Enabling Edge Device Connectivity In The IIOT Era
Standard MQTT Protocol, Fast Access To Mainstream Cloud Platforms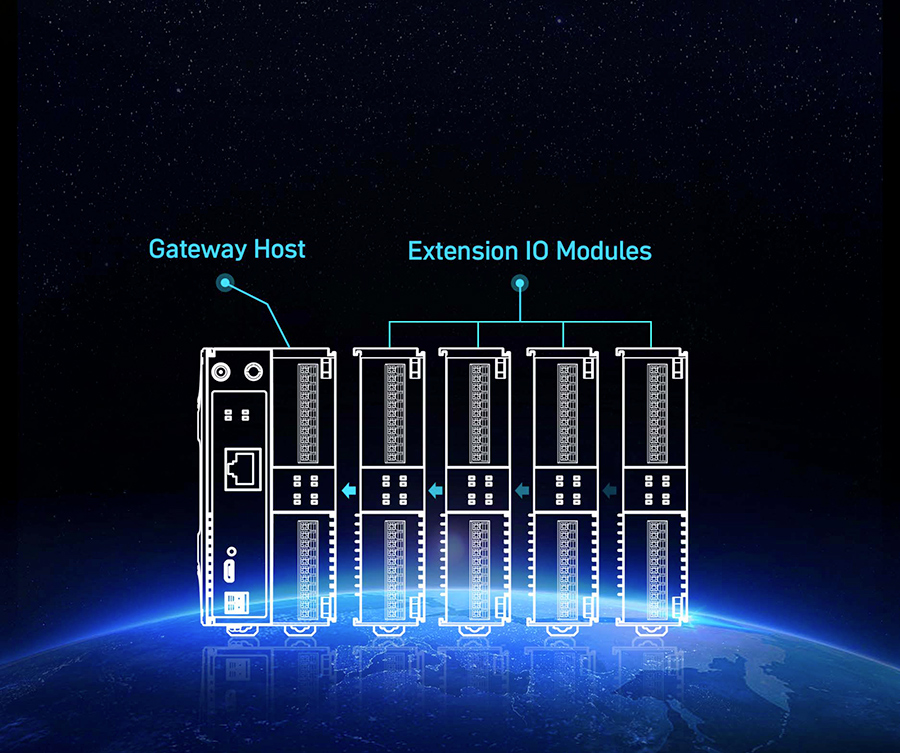 Modular IO Gateway
Creative Modular Design.
Users can extend IO Modules according to needs.
Simple & Efficient & Cost-saving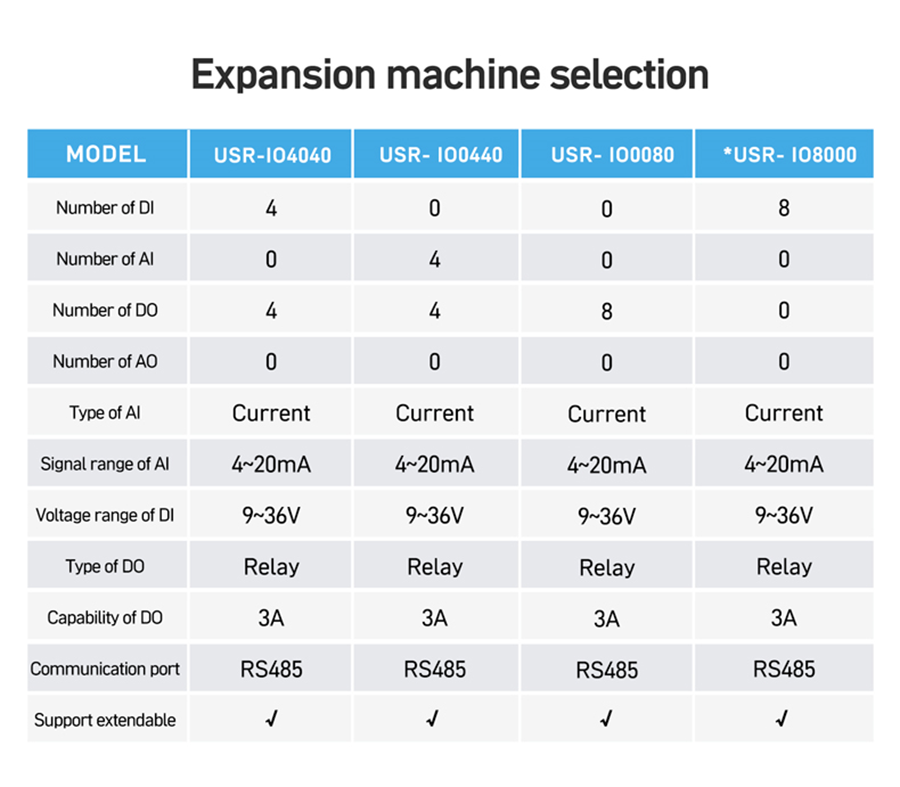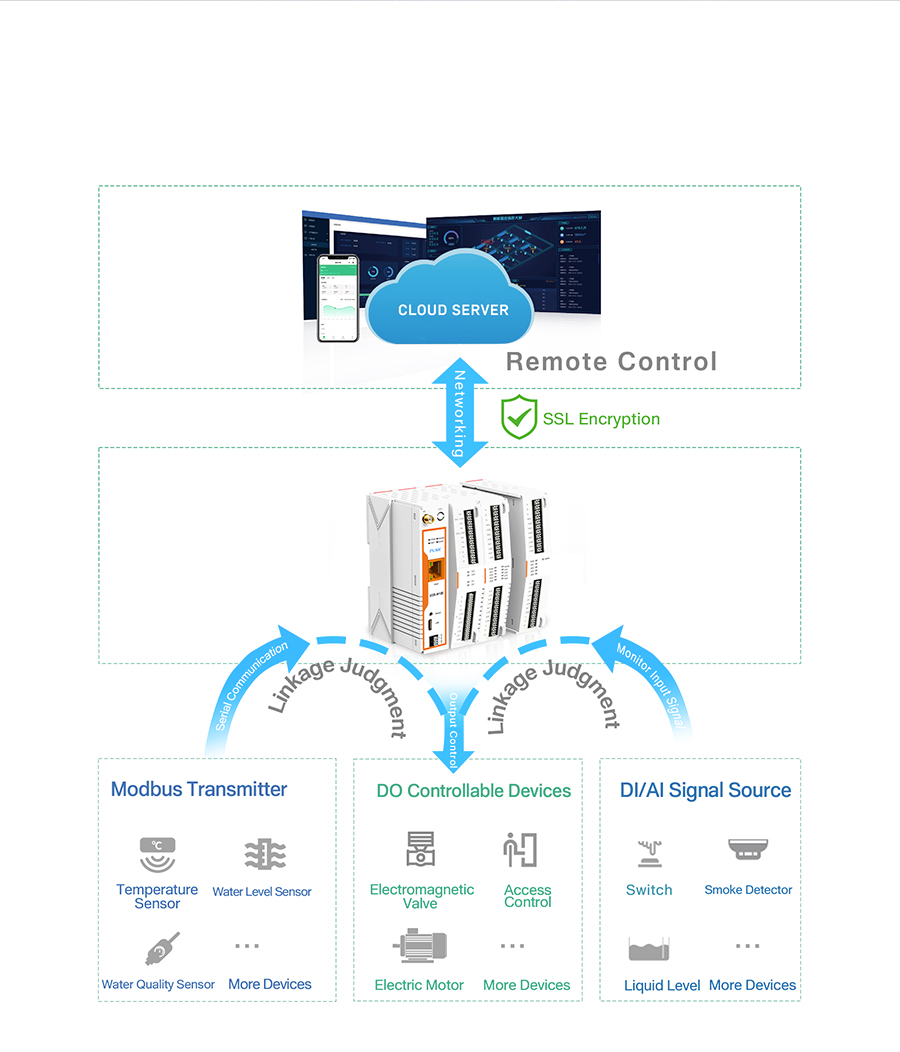 Points Linkage, IO Linkage,
Cloud Remote Control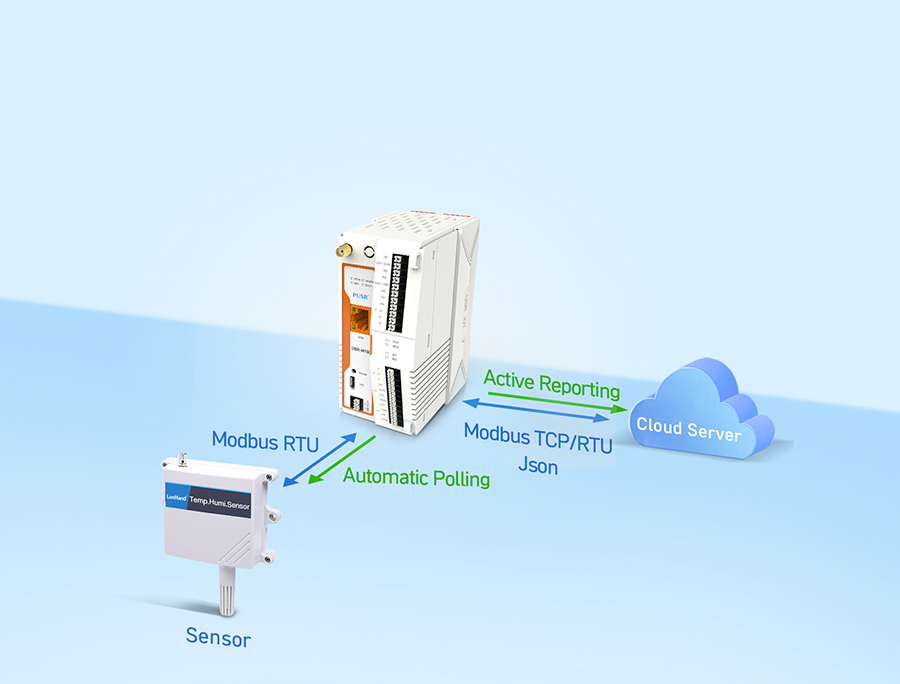 Modbus Gateway
Support multi-host polling and Modbus protocol conversion.
Support slave data point configuration.
Report in custom Json format after edge computing.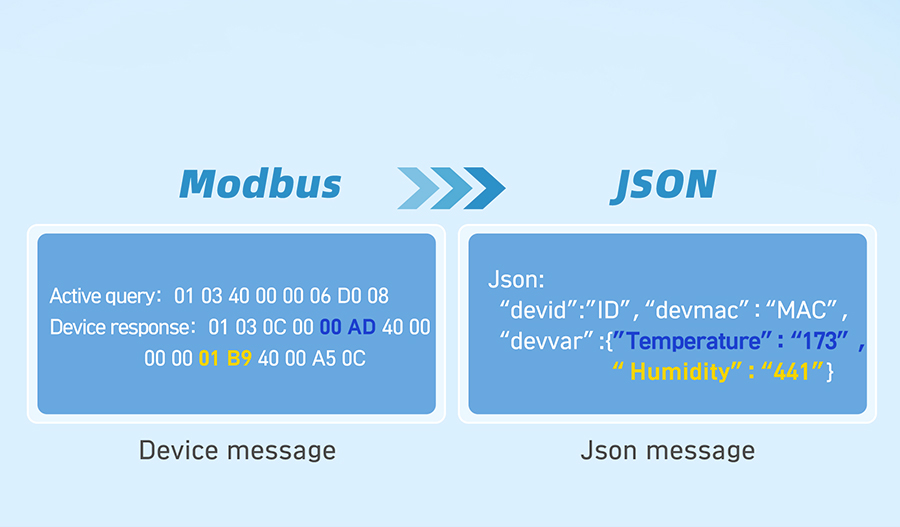 Custom Json
JSON message custom conversion,
supports protocol of various servers and can be used without complicated changes.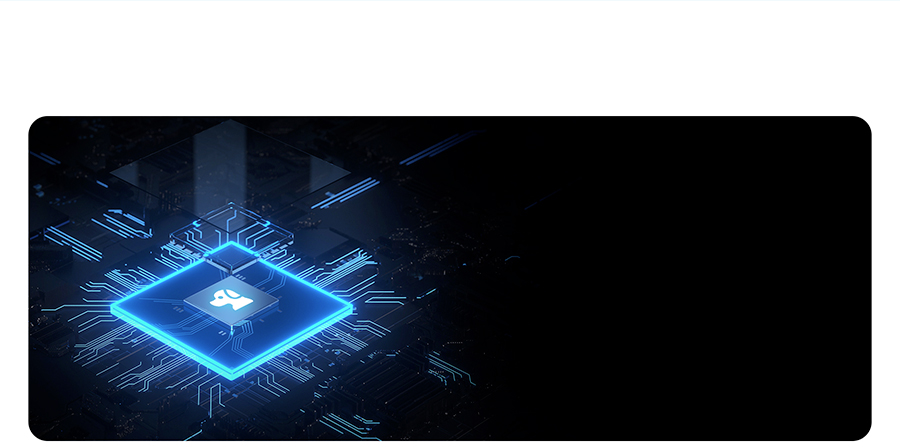 High Reliability Design
Watchdog
Hardware & software dual watchdog.
7*24h stable operation without downtime.

Surge Protection
Protect device against damage caused by
instantaneous current interference in circuit,
such as lightning stroke, power switch, etc.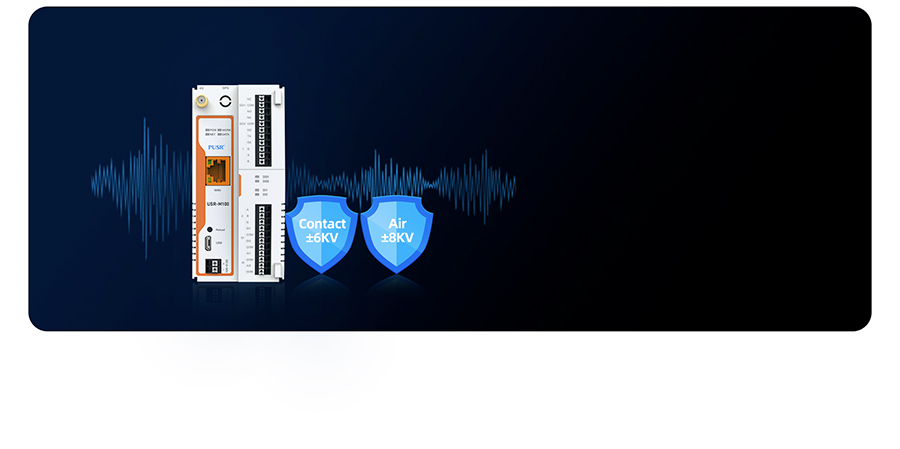 ESD Protection
Prevent electrostatic damage to
equipment, such as dust electrostatic,
electric arc, etc.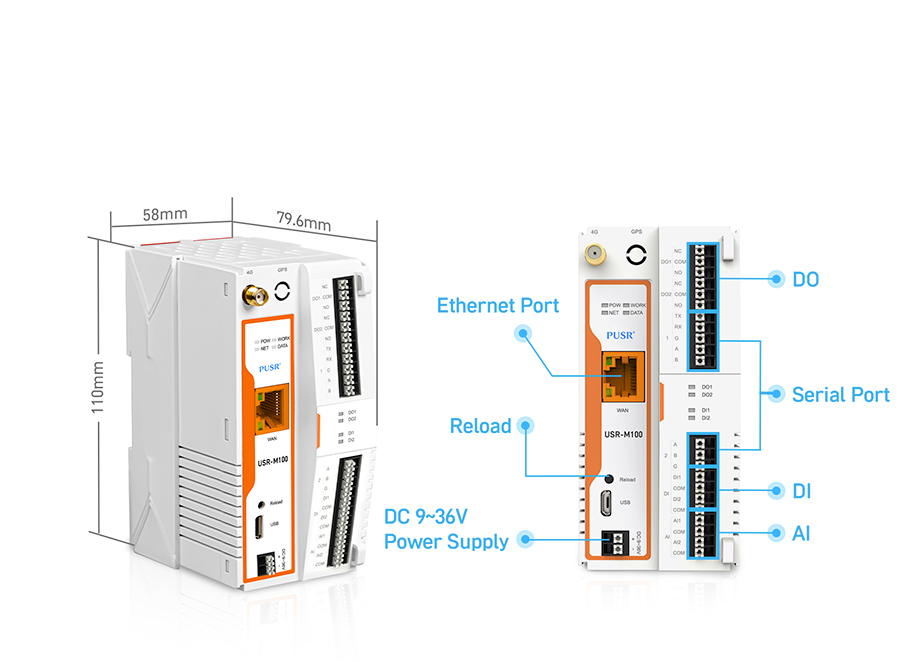 Product Details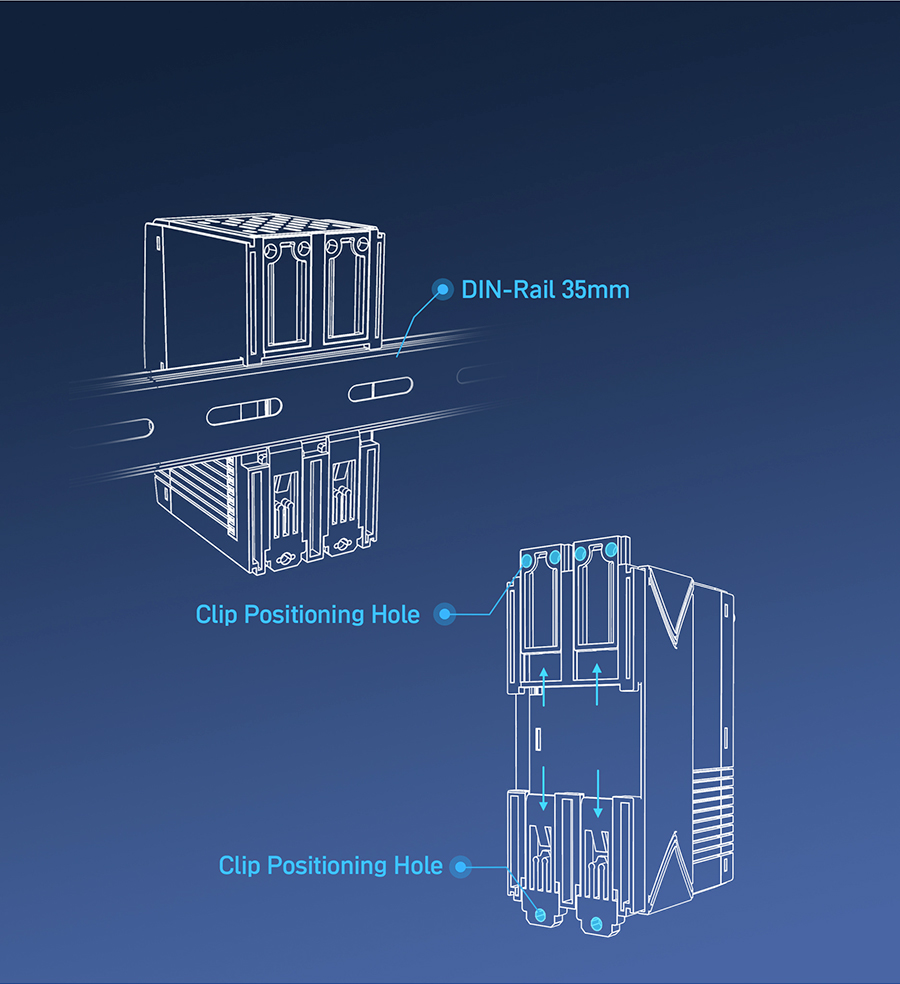 Installation
Support DIN-rail & Panel Installtion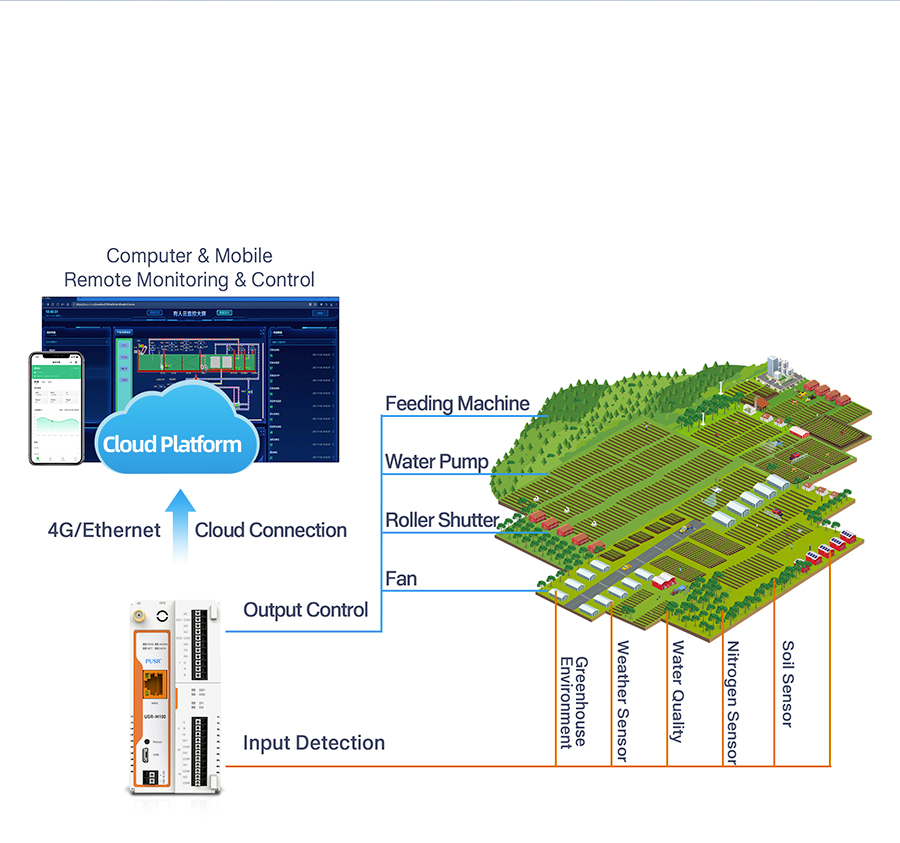 Digital Agriculture/Livestock Solutions
M100 is connected to sensors such as temperature, humidity,
water quality to monitor environmental data in real time.
Meanwhile, it can automatically control irrigation equipment,
blowers, etc based on these data, and can also be viewed and controlled on a PC and mobile phone.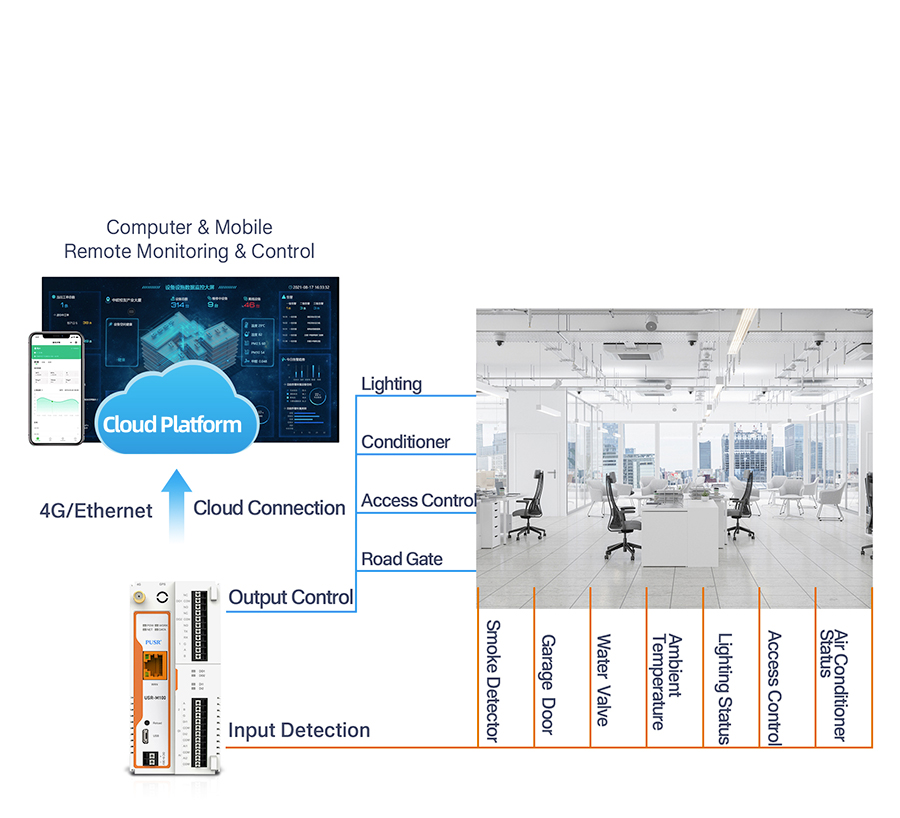 Smart Home/Property Solutions
M100 can be used in various control scenarios of smart homes,
such as checking temperature and humidity, air quality,
controlling fresh air conditioners,
various solenoid valves, lighting equipment, and access control garages.
All status can be grasped through a mobile phone or computer.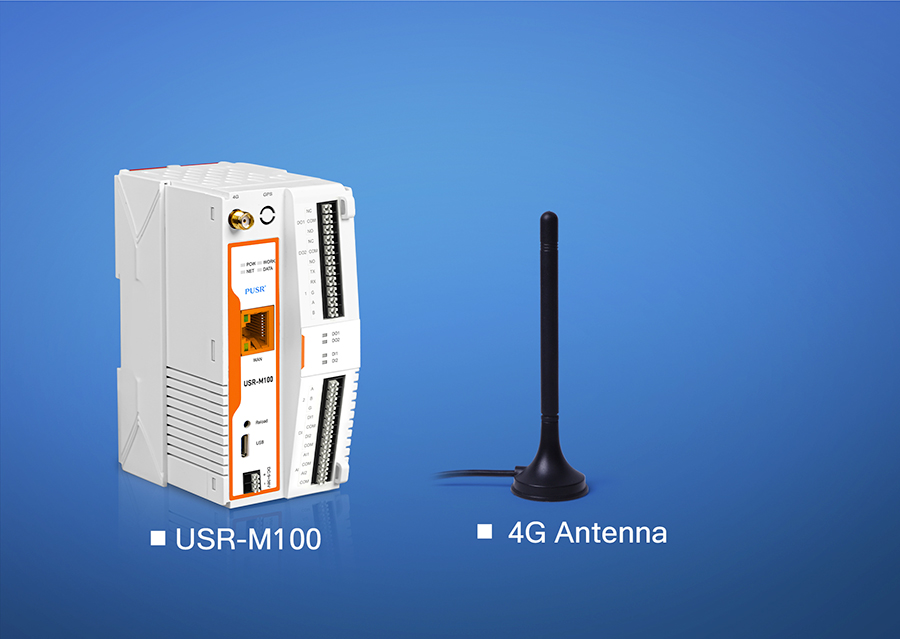 Shipping List