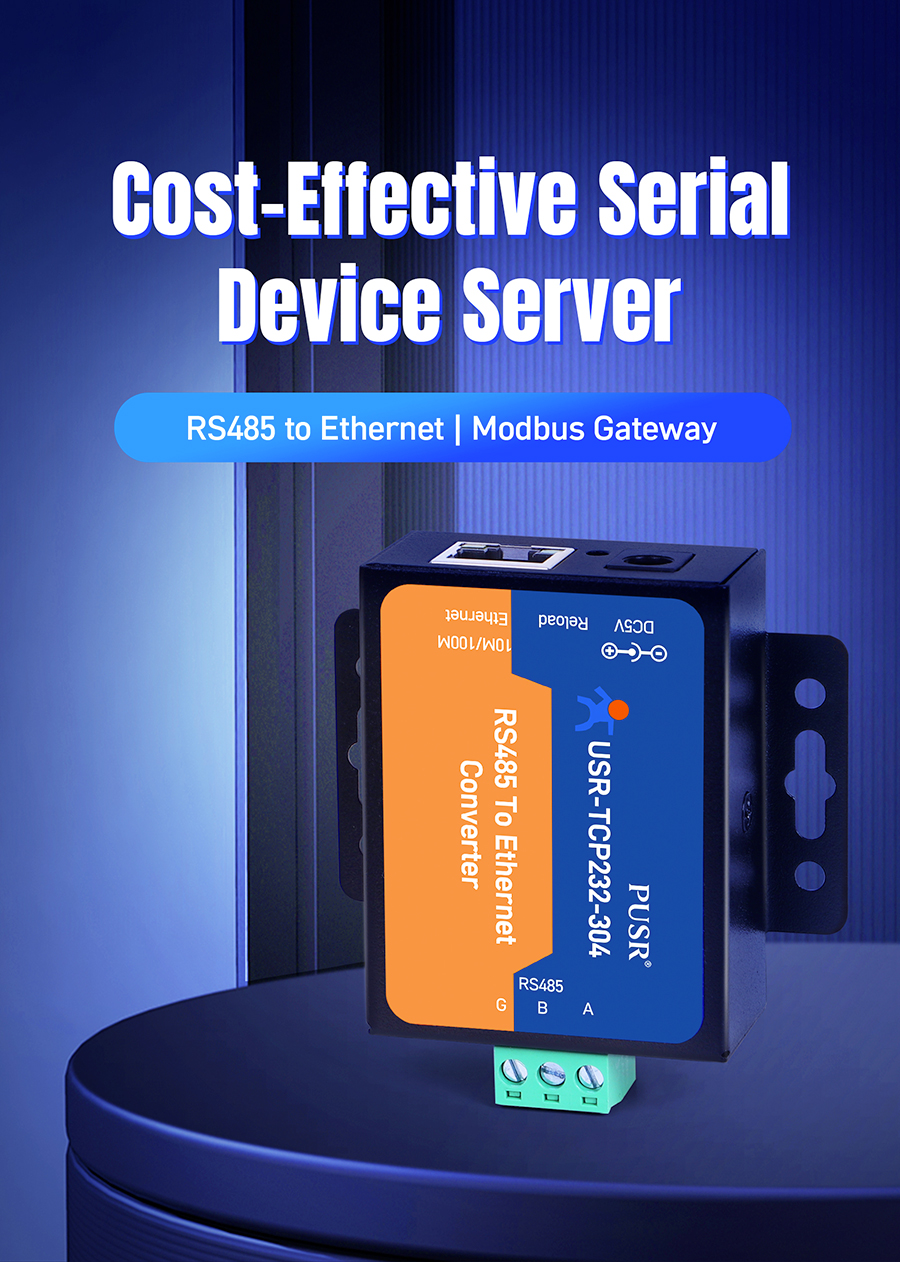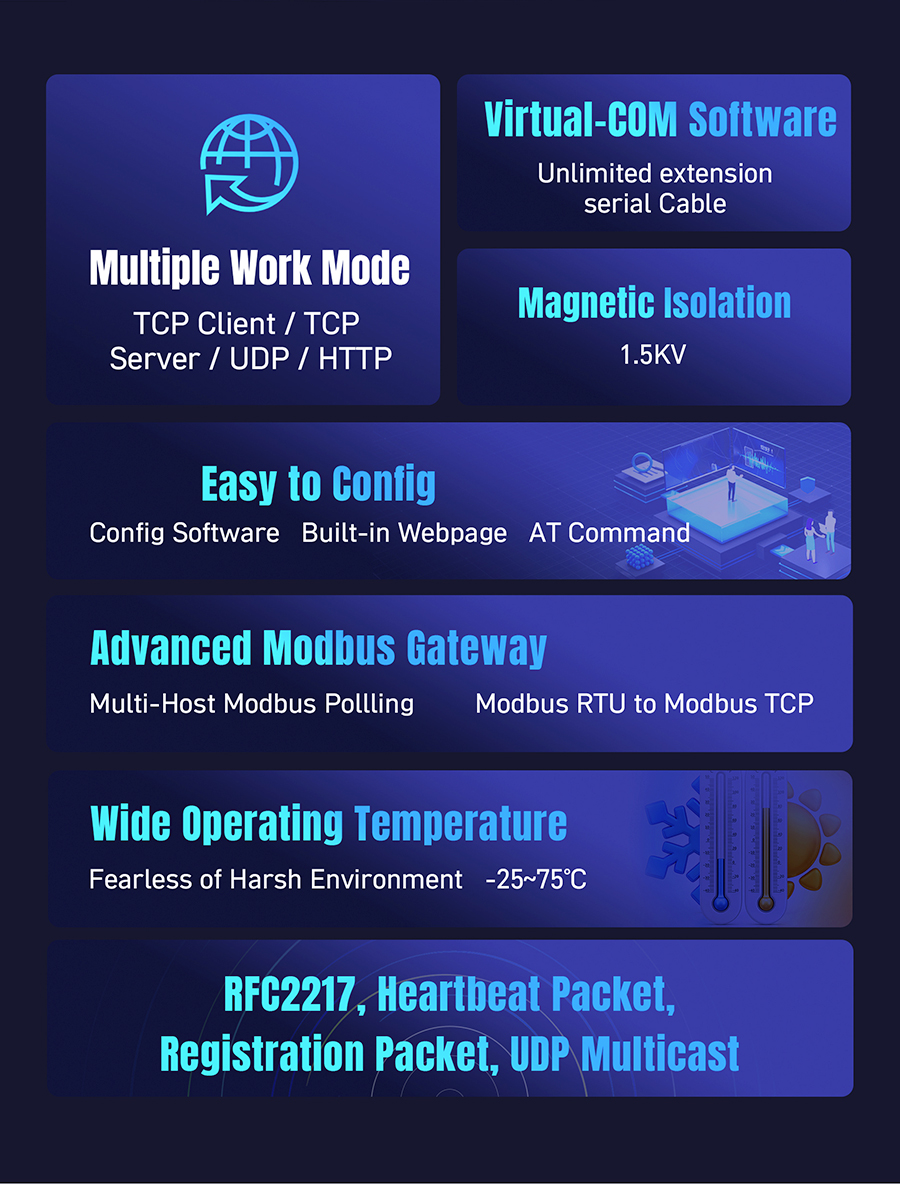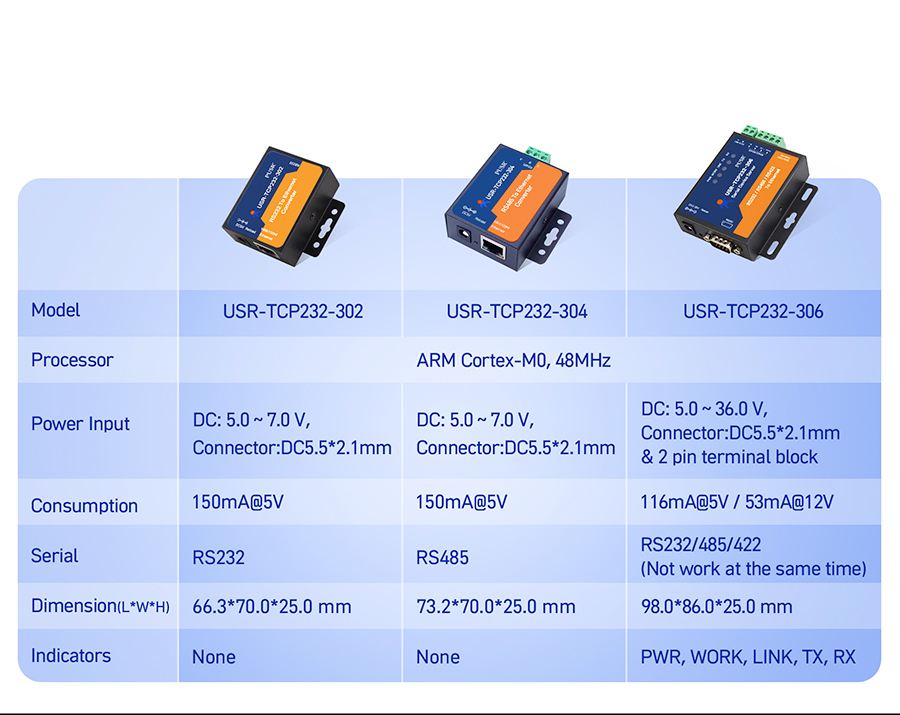 Ordering Guide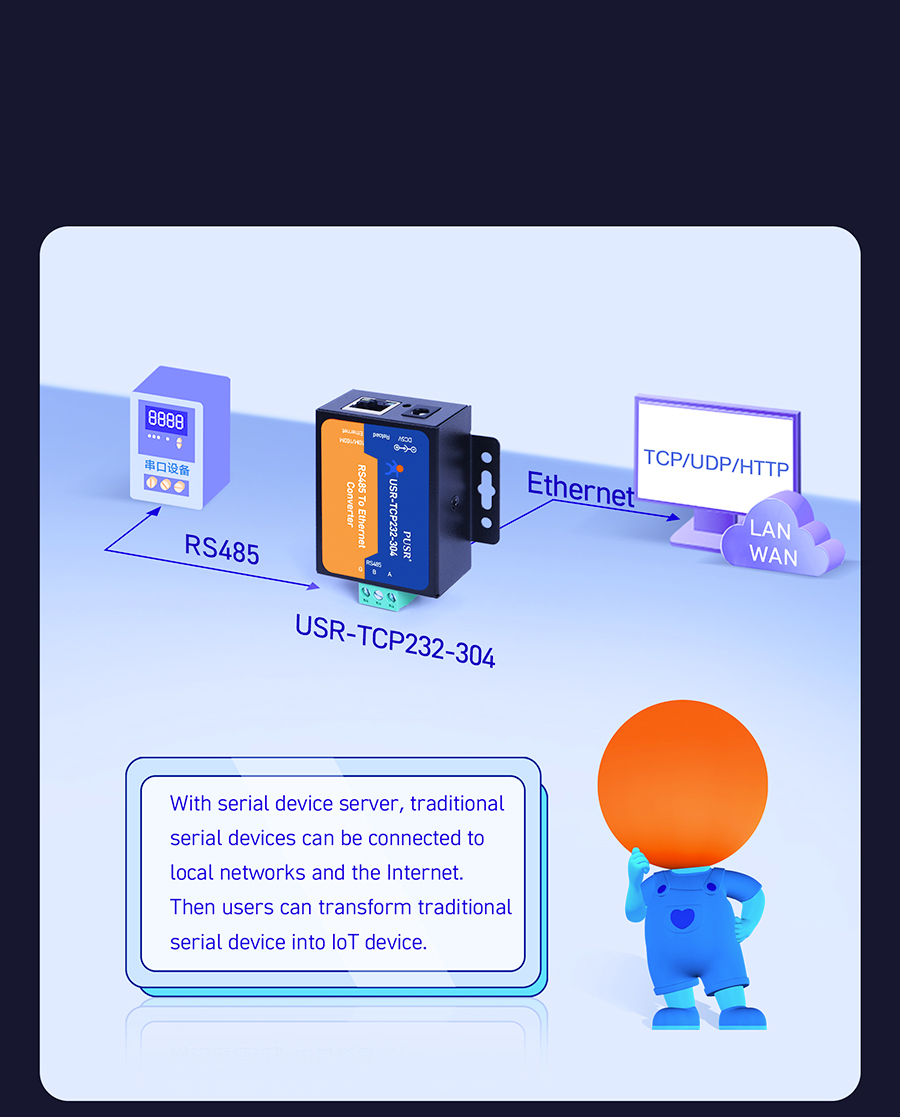 Serial to Ethernet,
Bidirectional Transparent Data Transmission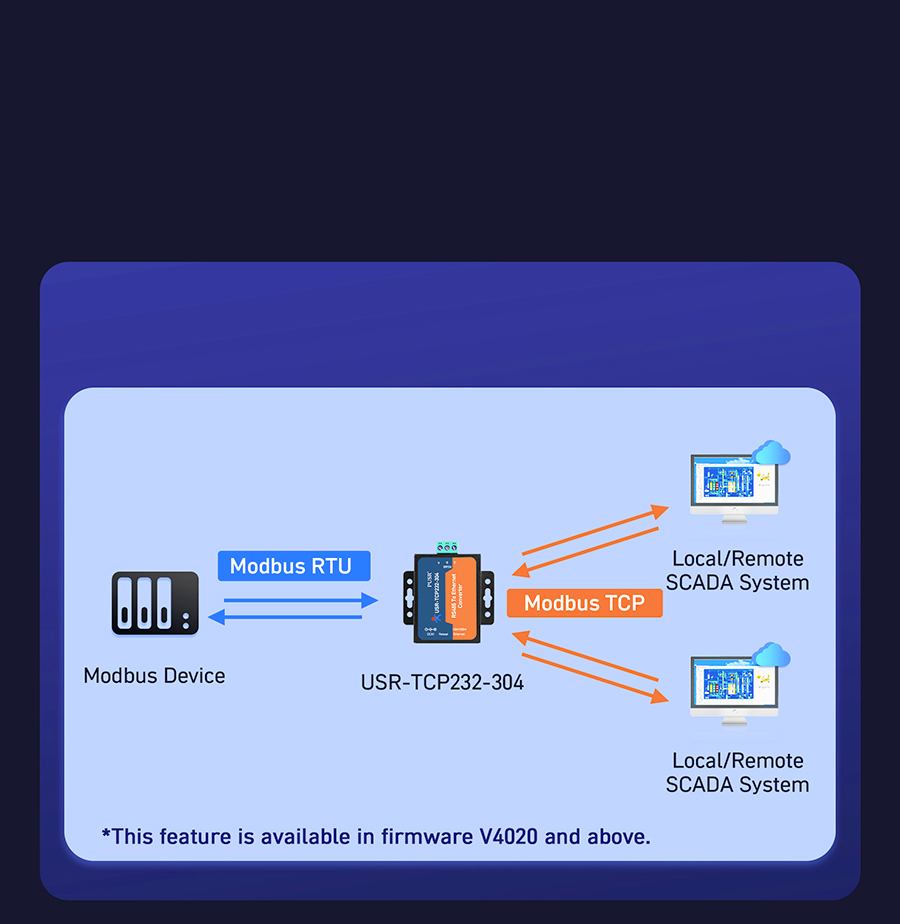 One More Thing, Modbus Gateway
Connect to PLC, SCADA system or user's
private server to achieve local or remote motoring.
Multi-Host Modbus Polling
Modbus RTU to Modbus TCP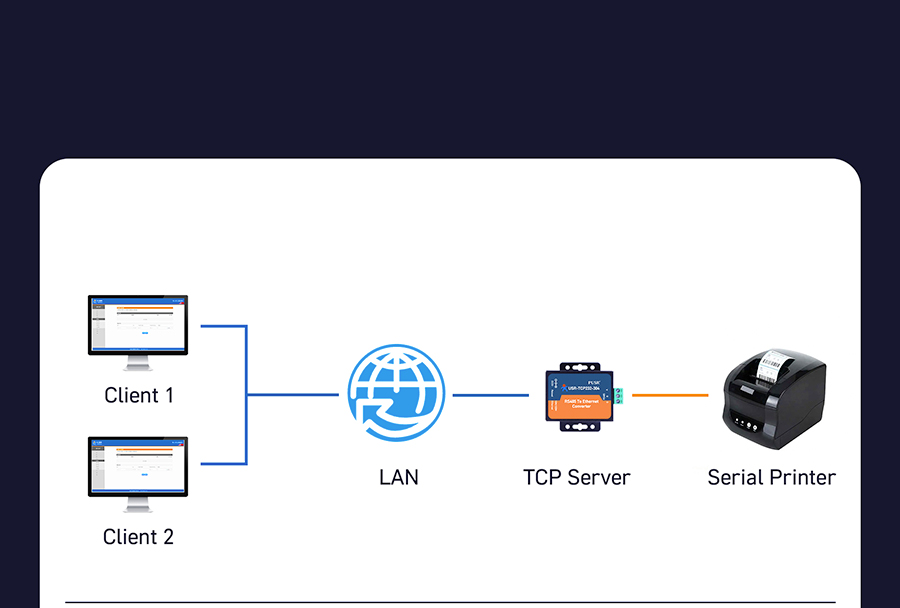 Multiple User Scenarios
Multi-user Access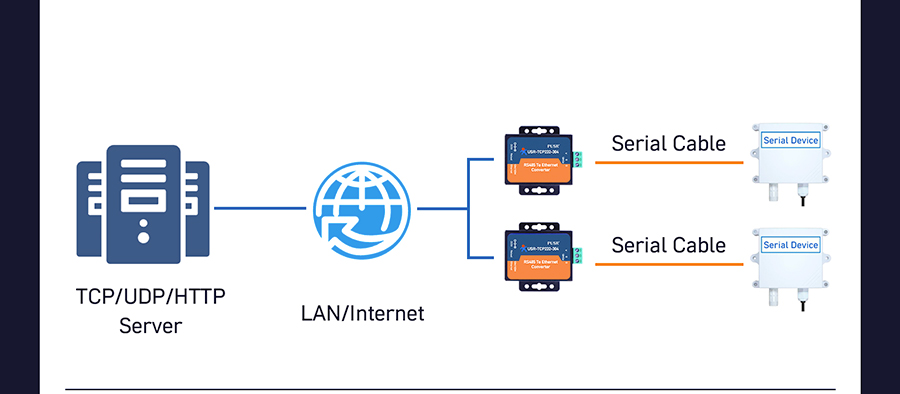 Multi-device Management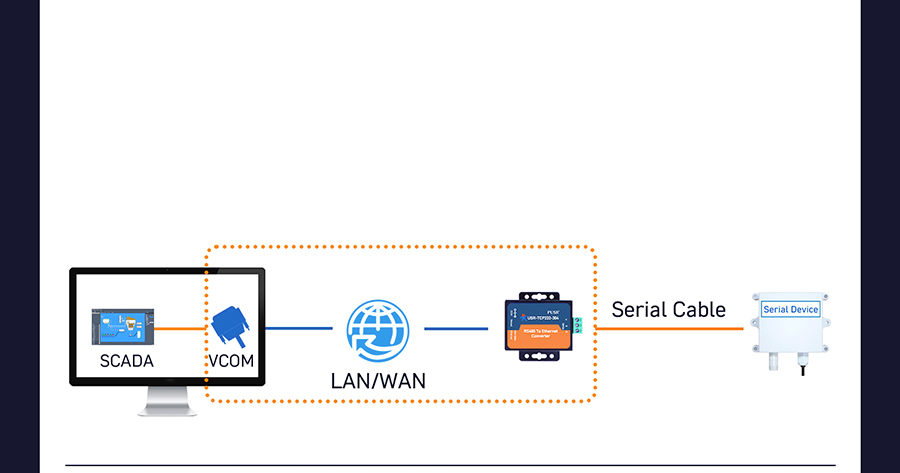 Virtual-COM Software
This feature can infinitely extend the serial cable,
allowing communication to no longer
be limited by distance.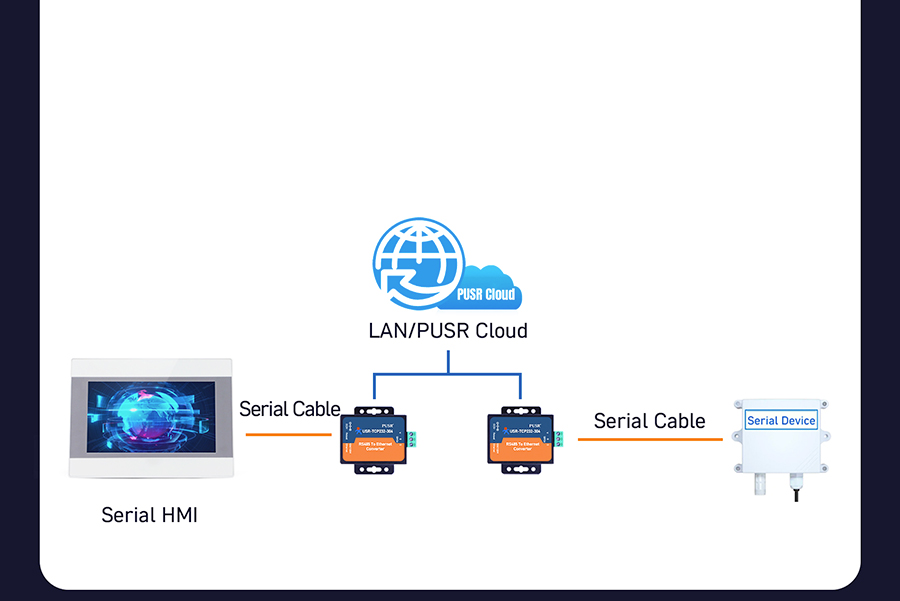 Point-to-Point Communication
Using this method, it is possible to achieve
data communication between two serial devices.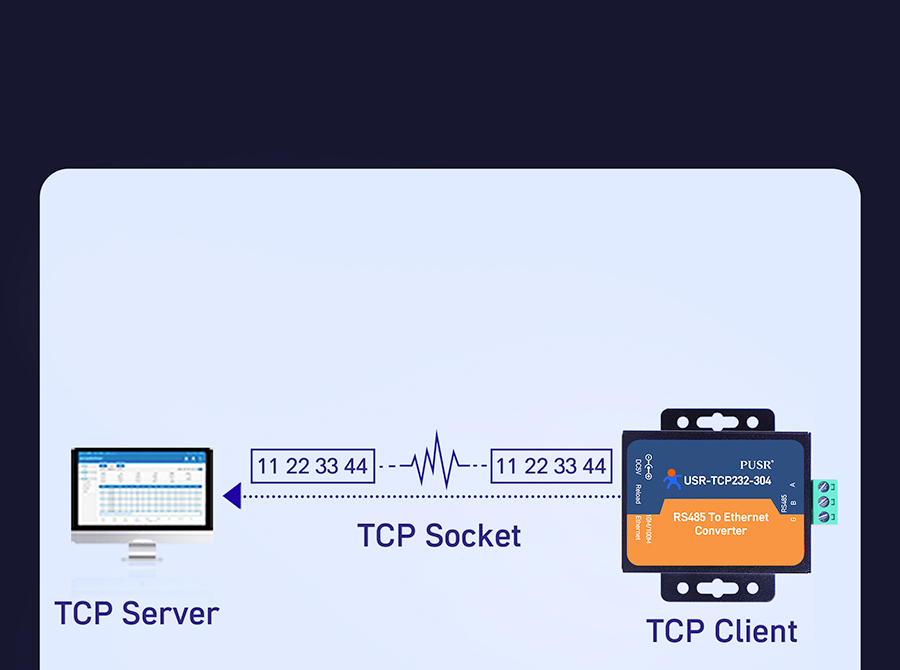 Additional Features
Heartbeat Packet
Server can detect abnormal disconnection from the client
using this feature (304 as an TCP client)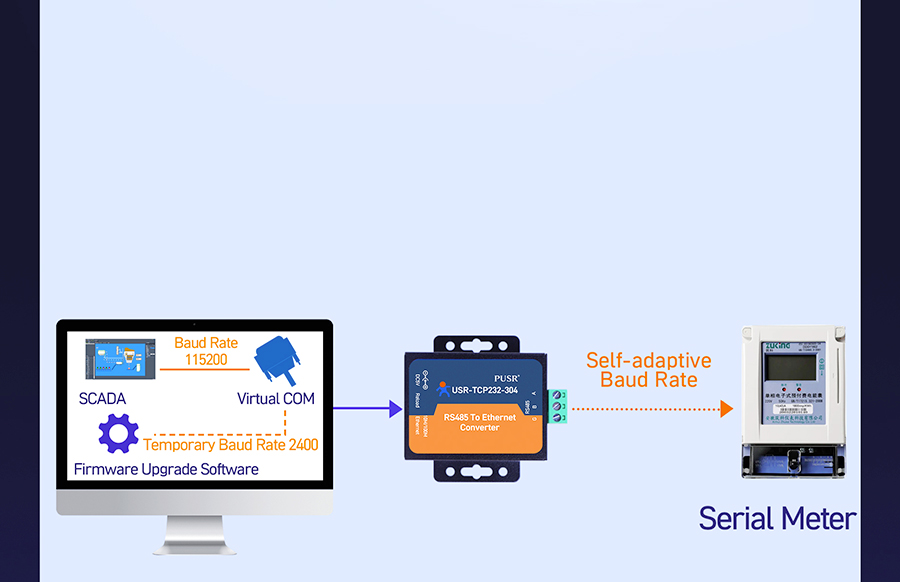 Customized RFC2217
Users can dynamically modify the baud rate, stop bit,
data bits and parity bit of the TCP232-304 by sending
PUSR customized protocol over the network.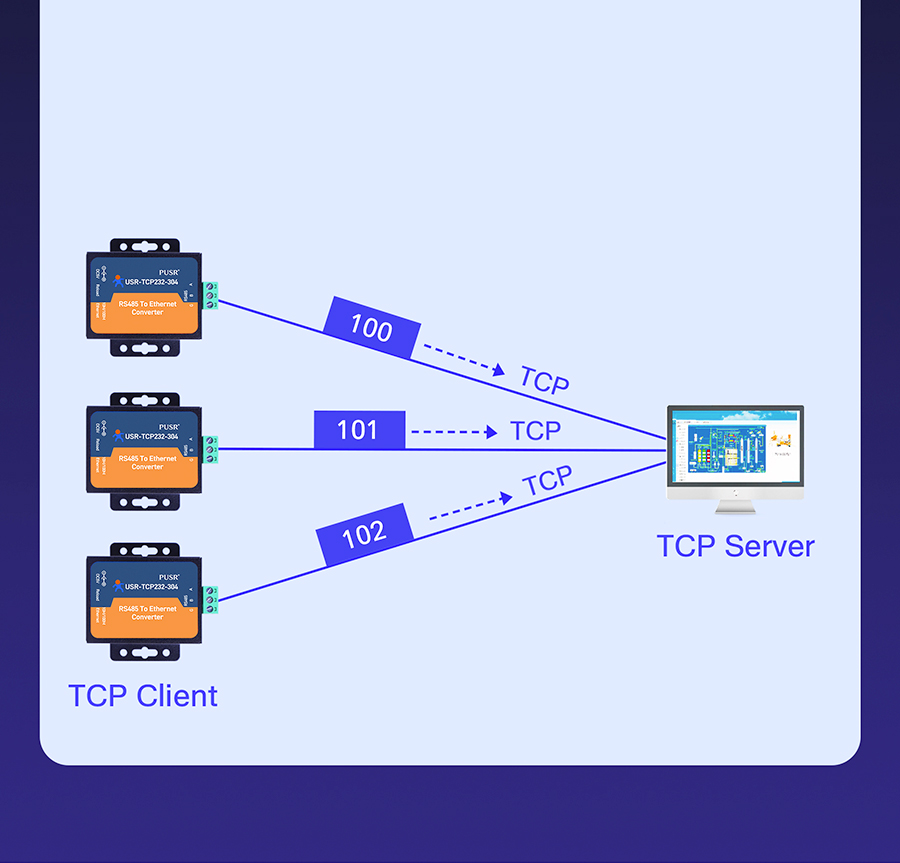 Registration Packet
The server can identify different clients by using
registration packets.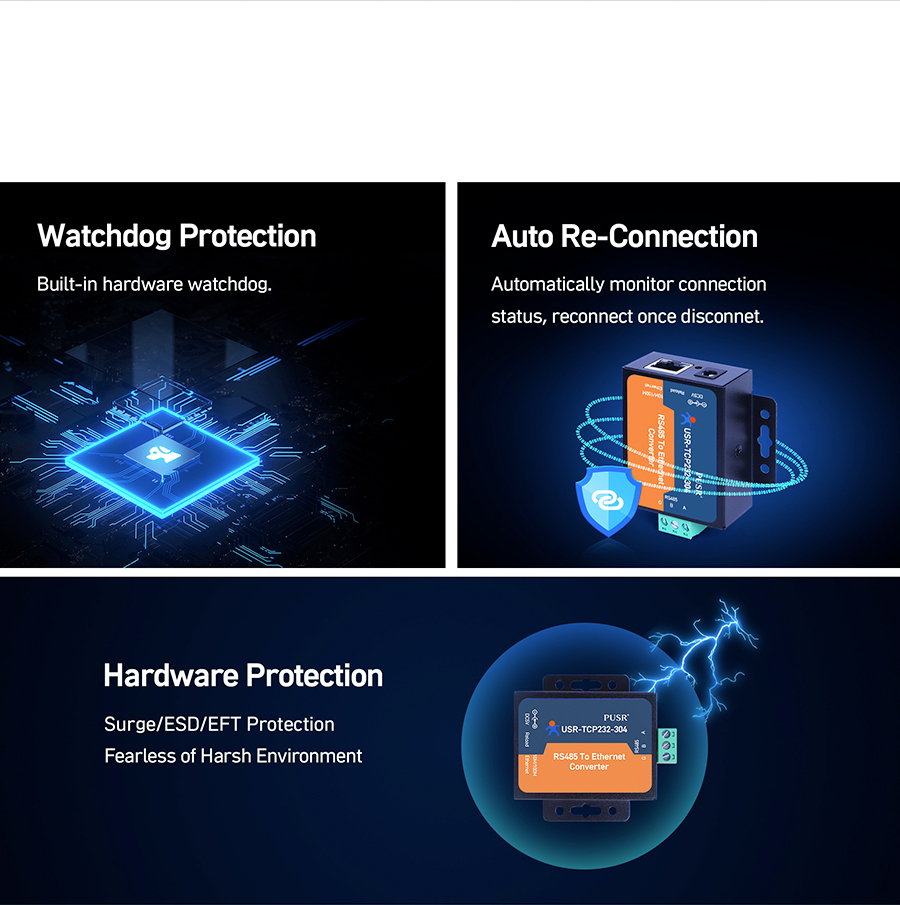 High Reliablity Design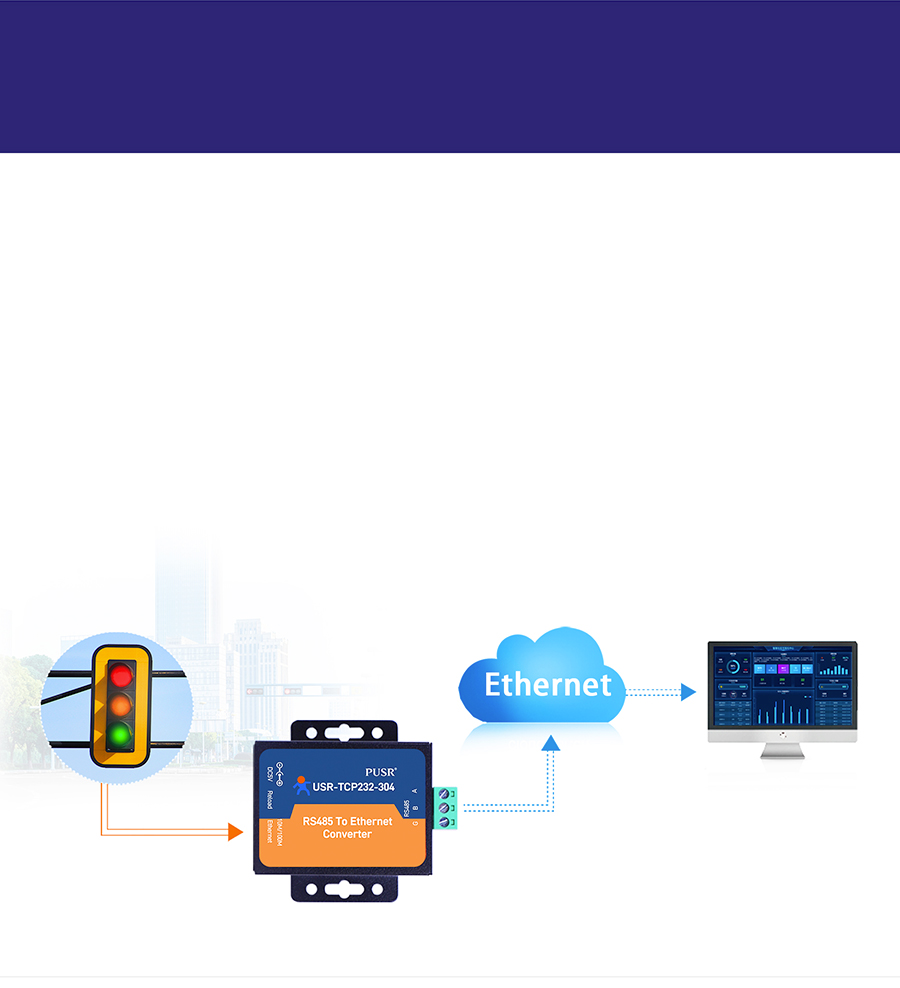 Applications
Intelligent Transportation
By connecting the traffic lights to serial device server, the control
center can collect and process traffic data on-site through Ethernet,
and the collected data can also provide accurate quantitative basis for
traffic command and dispatch and city traffic rules.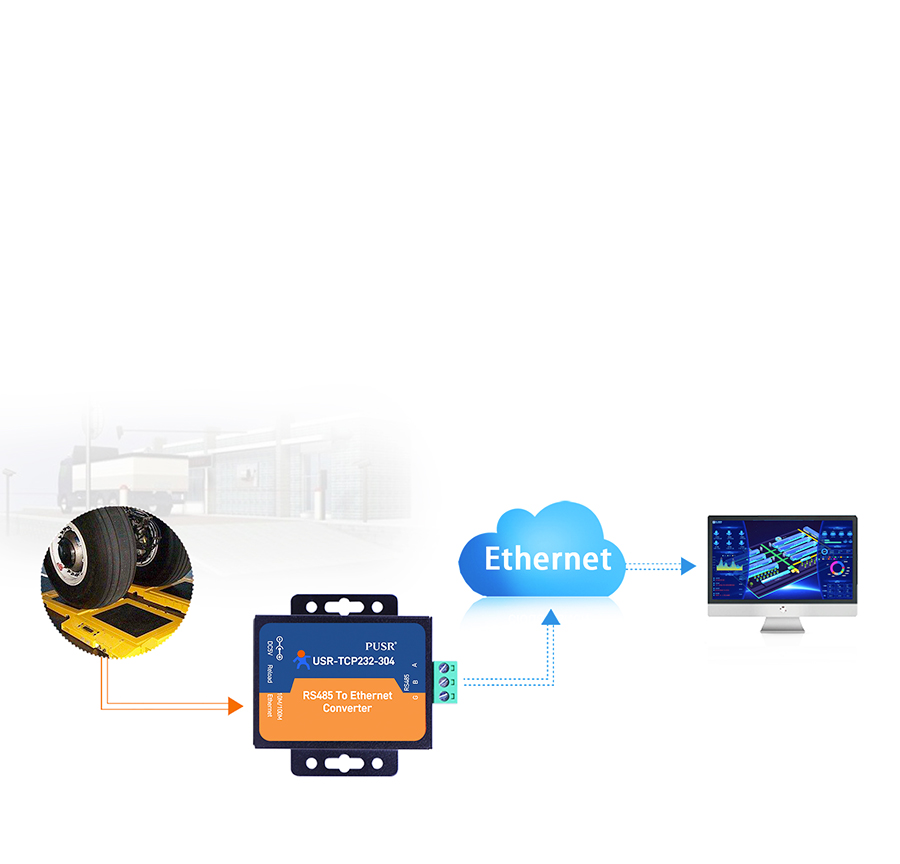 Unattended Weighing
Connecting the serial server to the gate, it is convenient for the control
center to remotely control the gate switch through Ethernet.
Multiple serial servers can be used to connect other serial cameras,
weighing instruments,LED displays,RFID card readers,
vehicle induction coils,ticket printers and other peripherals,
enrichin more application scenarios.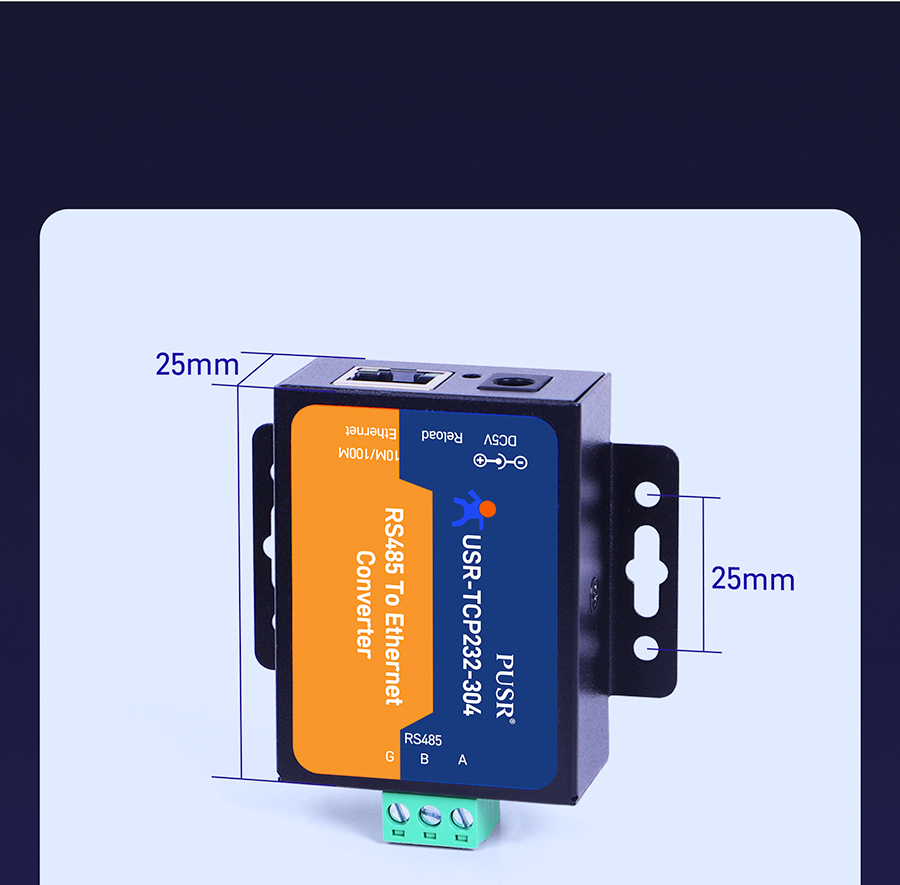 Product Details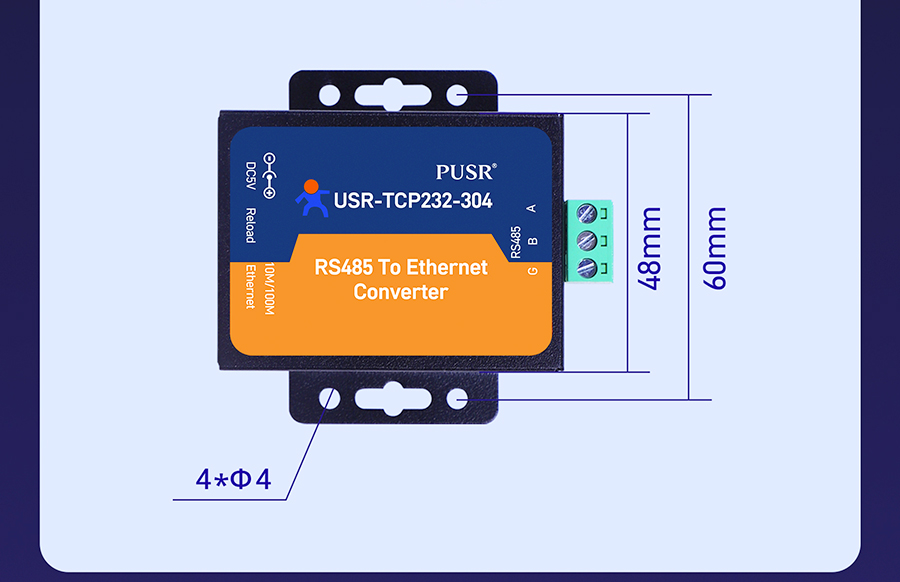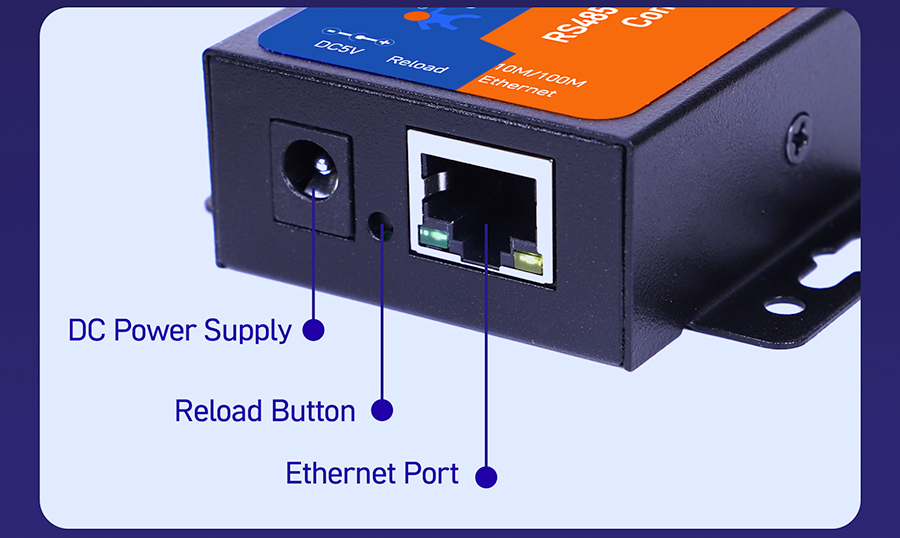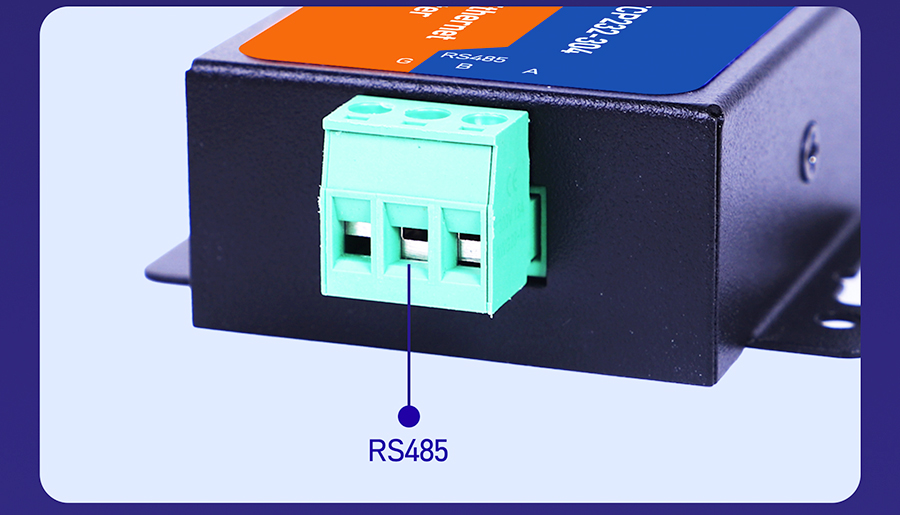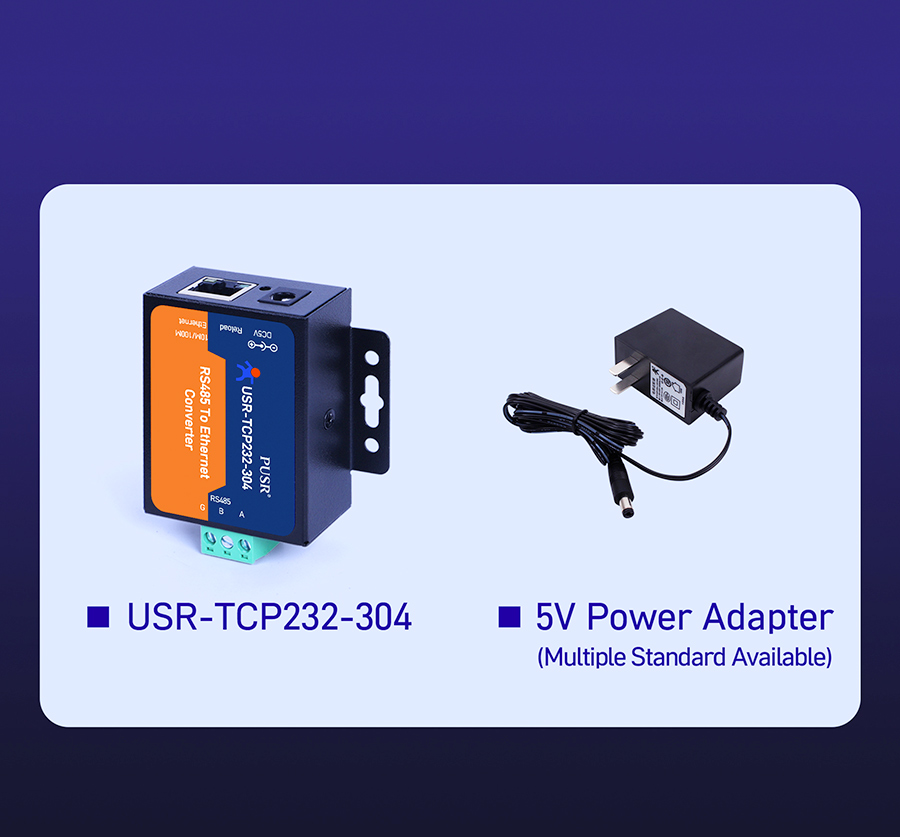 Shipping List