IOT Wifi Modules Introduction
The SMT WIFI module, used for data transparent transmission.The hardware of USR-C216 wifi module integrates MAC,baseband chip and RF transceiver unit.USR-C216 supports WiFi protocol and TCP/IP protocol. Users can realize uart device networking via simple configuration.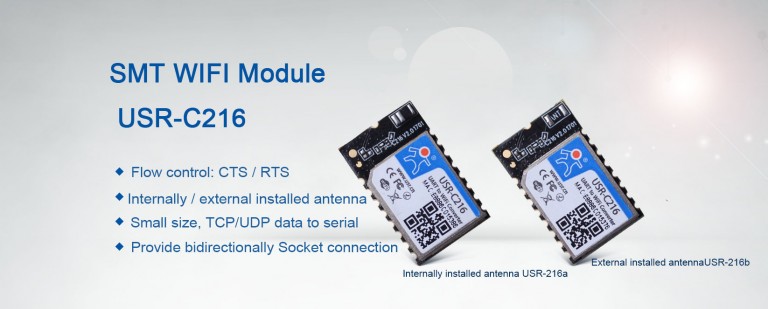 IOT Wifi Modules Features
SMT WIFI Module
Support Wi-Fi@2.4 GHz 802.11b/g/n wireless standards
Support WPA/WPA2 security mode.
Support work as AP, STA, AP+STA mode
The fully integrated serial to wifi TCP/UDP transmission function,can choose multiple serial speed
LAN search and wireless parameter setting function
Support TCP/UDP Client registration packet mechanism
Support Simplelink/usrlink rapid networking configuration
httpsd Client function
Support class RFC2217 automatic baud rate adaptive function
Support simple AT+ command set configuration
3.0V~3.6V power supply
Ultra-low power
On-board PCB antenna and external antenna optional
Small size: 22.0mm x 13.5mm x 2.7mm
Iot Wifi Modules Function Structure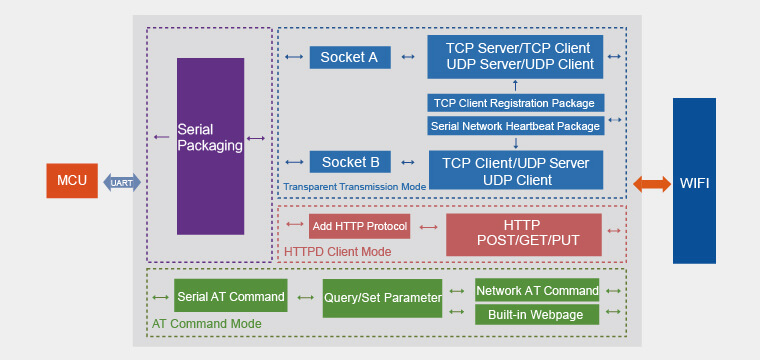 Iot Wifi Modules Basic Function
Bidirectional transparent transmission via TTL serial port and Wifi.

Iot Wifi Modules Transparent Transmission Mode
To achieve transparent transmission via the UART and the network.
To achieve data transmission via universal serial device and network equipment.
Transparent transmission mode is the default mode.

Iot Wifi Modules httpsD Client Mode
Data transfer to the https server directly, or to get data from the https server side.
The serial data will be submitted to the web server in https (GET / POST) mode directly.
It is the best choice to B / S architecture.
Iot Wifi Modules AT Command Mode
User can query/ set serial port and network parameters of WIFI module by AT commands.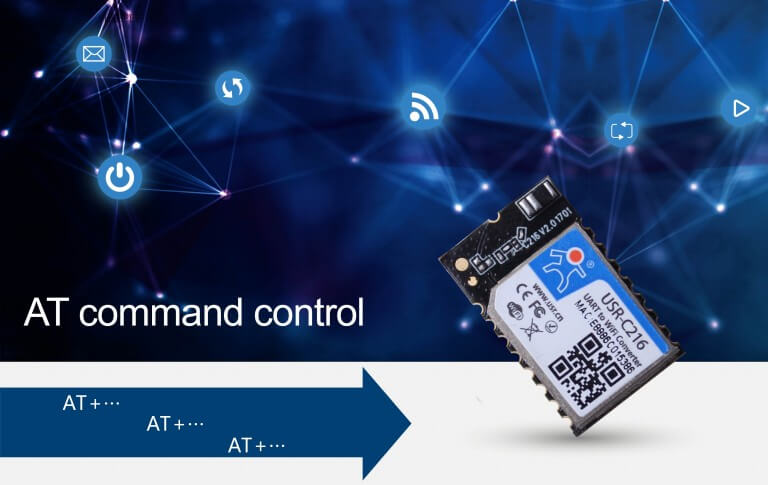 Iot Wifi Modules Registration Package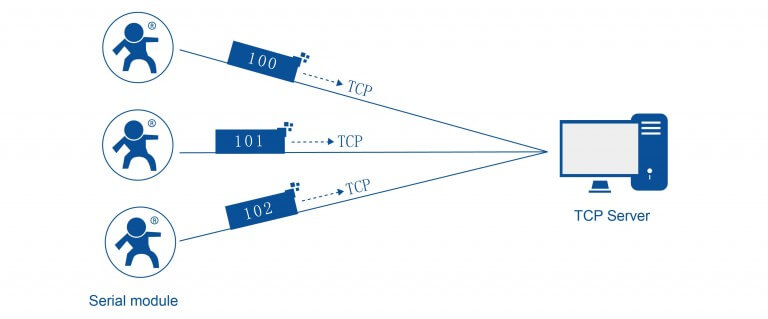 Iot Wifi Modules Heartbeat Package

Iot Wifi Modules NTP Function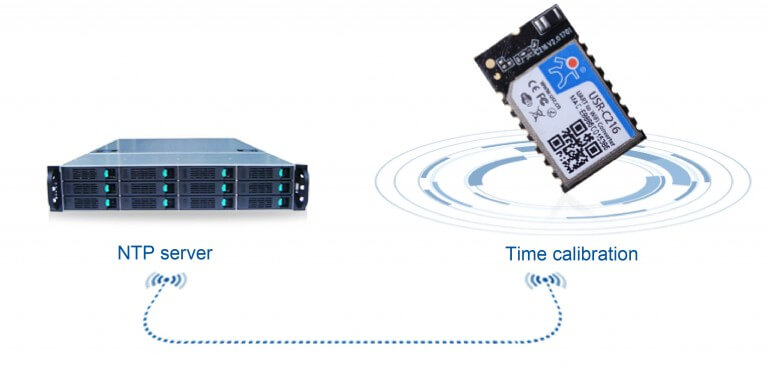 Iot Wifi Modules Networking Modes
AP Mode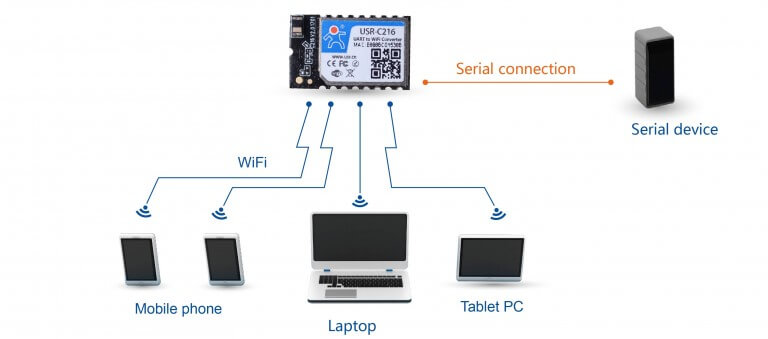 STA Mode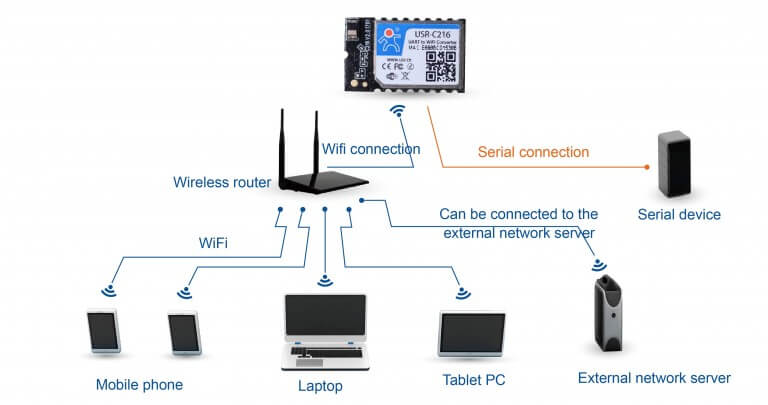 AP+STA Mode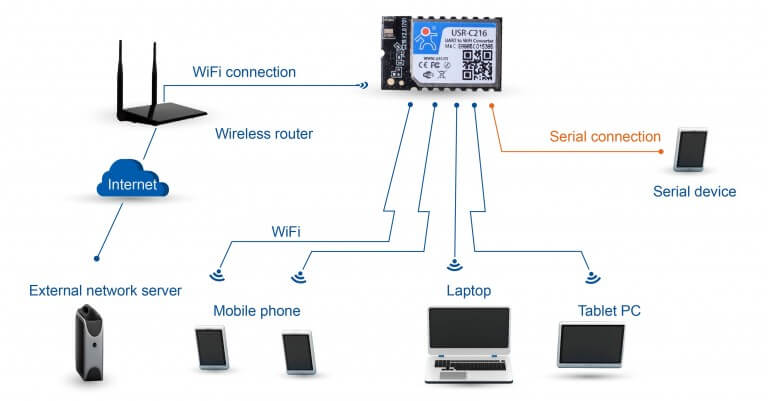 Iot Wifi Modules Applications
Electricity
Support 485 communication, improve anti-jamming and isolation function.
No MCU chip can be connected to communication, to reduce costs.
To realize real-time acquisition of control center data.
Wireless Monitoring
Embedded chip, it is easy to build centralized management network architecture.
High transmission rate, to ensure high-quality wireless transmission of images.
Higher frequency, to prevent terminal equipment interference.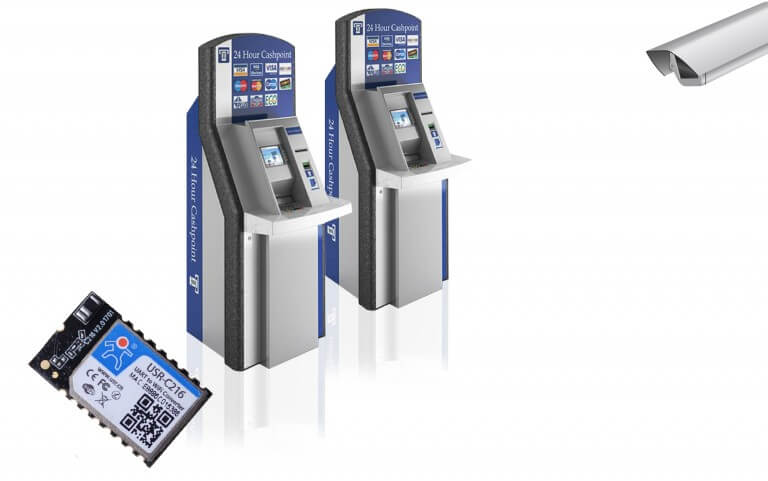 Smart Home
Serial port transparent, it is convenient for serial device access to wireless easily.
Remote control, real-time data control, it is easy to use.
Efficient energy-saving, fast calculation of consumption.